CSF NEWSLETTER: JANUARY 2020
---
1st December 2019

-

31st December 2019
Event Navigation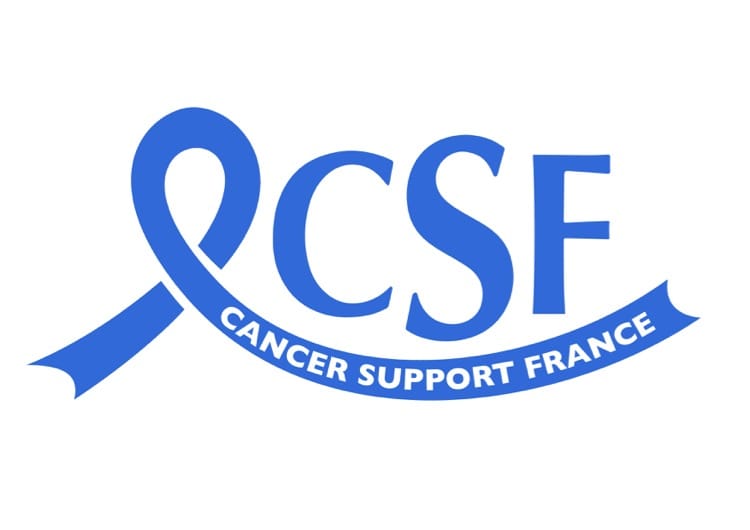 Hello Everyone
Waking up at six in the morning in a house somewhere between the Surrey Hills and the South Downs, pitch dark outside, I could hear birdsong. Later, as I trudged along a country road towards an English pub on a village green, on a Christmas morning, I felt a tug at my heart strings. A white wine spritzer never tasted as good as it did then. The beery smell and the blazing fire and the comforting sound of other people's conversations. Good old Blighty!
We didn't do presents this year but coming home after 10 days away was a gift in itself. The sun still shines, the sky is still blue and the bare branches have never looked so good. There were even a couple of purple irises poking their heads out to greet me.
---
Here's something really uplifting for the start of a new year.
New Year Honour for French cancer carer
A volunteer with a charity that helps English-speaking cancer patients and their friends and families throughout France has been awarded the British Empire Medal Award in the New Year Honours List.
Catherine Hartley was nominated for the award by fellow volunteers and clients and their families from Cancer Support France Languedoc (CSFL), as well as a senior oncologist at the Institut du Cancer de Montpellier Hospital.
****************************************************************************************************************************************
HELP!
CSF is looking for somewhere secure and watertight to store the books for its monthly book exchange at the Café des Artistes in Laroque. We usually have around 10 supermarket size bags of books and a few boxes of DVDs. Access would be needed every third Monday of the month to collect the books at around 10am and return them around 12.30pm.
If you know of anywhere or know anyone who may be able to help, then PLEASE contact me.
****************************************************************************************************************************************
There is only one
Drop-In
this month:
Wednesday 15 January Ille-sur-Têt 10.30-12
Lizzie is opening her kitchen again this month. Please come and see us. There'll be coffee and cakes as usual.
---
Friday 24 January FORWARD PLANNING MEETING 2pm
This is a bit of a brainstorming meeting which will be at Miranda's house, 29 Rue Pasteur, 66670 Bages. Members are invited to come along and talk about CSF events for the coming year. One of the things we will be talking about is an event we're calling Living Well after Cancer. We need to find a venue for this. Put your thinking caps on and bring some ideas to the table or just come and join in the discussion – all input is important.
If you would like to be part of our forward planning, can you please let me know as soon as possible. If you have some ideas but you can't make the meeting, please email them to Maggie: Sud-po@cancersupportfrance.org
---
Wednesday 29 January AGM CSF Sud 9.45am
Our own AGM will be in Carcassonne again this year. It will be held, as before, at the Restaurant L'Oliveraie, 850 Boulevard Denis Papin, 11000 Carcassonne (just off the A61).
Our speaker will be Dr Martin Christlieb, from the Department of Oncology at Oxford University. The subject of his talk will be on clinical trials of new treatments and how to measure their effectiveness. Martin has spoken to us on two different occasions over the past 4 years. Intriguingly, his title is Public Engagement Manager and if you'd like to find out more have a look at this: (this is a different link to the one in last month's letter)
The cost of the lunch will be 20€ – please reply with a cheque and your menu choices before MONDAY 20
th
JANUARY 2020.
(If you would like to pay electronically please contact Hazel: hazelturner10@gmail.com)
Please note that travel expenses are not paid for attending the AGM. Car sharing is easy to arrange. Just let me know as soon as possible.
---
LOOKING AHEAD
Saturday 7 March « Vin des Femmes » From 5pm
The Domaine Sanac Saint-Genis-des-Fontaines is organising a wine tasting at the Chateau de L'Ou in Montescot.
You can click on this link to find out more about the domaine
At the wine tasting we hope to have 12 wine producers. There'll be music and a local artist will be doing something creative. It sounds like a chance to come and try some new wines.
---
Wednesday 15 April CSF Open Meeting Perpignan 9.45
Please make a note of this date because you won't want to miss our annual Open Meeting
As always it will be held at the Hotel Le Mas des Arcades in the Porte d'Espagne area of Perpignan, a venue which is convenient for everyone.
We gather for morning coffee and the meeting starts with a short update of CSF business. It will be followed by a talk from our guest speaker.
This time we are fortunate to have with us Doctor Nicolas Van Oudenhove who is the Head of Palliative Care at Perpignan Hospital where he works with cancer patients.
The meeting will finish with a three-course lunch.
I will be sending out an official invitation very soon. Open means open – everyone is welcome including family and friends.
---
Sunday 7 June Vide Grenier St Cypien
This is a large Vide Grenier, organised by La Ligue, which is held every year at this time. We normally have a couple tables and it's very well attended.
---
Wednesday 3 June – Sunday 7 June Cycle for Life 2020 – Rochefort to Thiviers
This the 6th year of our annual cycle ride. The route has moved away from the south and cyclists will be following La Flow Vélo across the pretty Charente region and into the Dordogne. It is a sponsored event. Find out how you can get involved and how funds raised can help Cancer Support France: http://www.alvarum.com/cancersupportfrance/cycleforlife-2020 .
Thursday 10 September ACTIVITY FOR LIFE Maureillas
Our Walk for Life event has been so successful, particularly last year when we raised about €1000! We have provisionally booked this date which may change but we will certainly let you know when we have confirmation.
Diana Eastaff
---
---
Events
All our events, some of which come up year after year, are held not just to raise a bit of money and wave the CSF flag, they are also opportunities when we can meet and have fun. We never under-estimate the commitment of our members and supporters. We've come to rely on you in fact. You turn up, participate or come and watch, you spread the word or you just pop in from time to time.
Perhaps some of you are not fully aware of the whole CSF package. Have a look at our website or Facebook sometime. See how much your support matters and take inspiration from some of the personal stories.
---