CSF NEWSLETTER: DECEMBER 2019
---
1st December 2019

-

31st December 2019
Event Navigation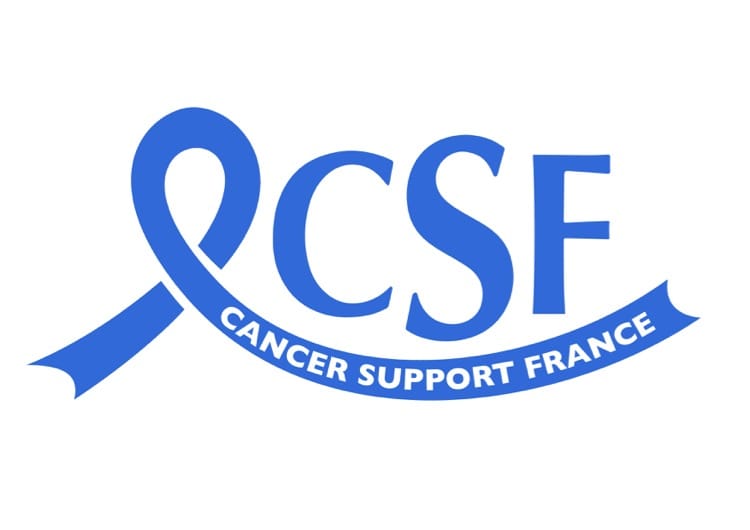 Hello Everyone
Up and out on a deserted road early Sunday morning, I caught the spectacular sight of the sun creeping up behind Canigou. Nestling on the horizon, a snowy mound was all lit up and gleaming, a thousand times more dazzling than her mighty neighbour.
Spread out in front of me was an autumn canvas of vineyards, fruit trees and the criss-crossing lines of planes and poplars. Rummage around in a box of paints and you'd be hard pushed to find something that matched the yellows, the oranges, the reds and the faded greens.
Banish the crush of the Christmas rush and get out there – preferably early on a Sunday morning.
---
Eus Quiz Night
At the Quiz Night in Eus on November 9th we had a full house. Questions in both French and English were given by Jan West and her husband Ray adjudicated. It was a lively and exciting evening. We made around €755 and half of the tombola stall proceeds (€161) went to Les Blouses Roses.
A huge thank you must go to Jan and Ray and also to Lizzie who provided the food and to Claude who helped and of course to those who worked behind the scenes to make this evening such a success.
---
Rifle
There were around 200 people at the La Ligue's Rifle Pour La Vie in Collioure on November 17th. It was very well organised. There was a large screen showing the numbers as they were called which was particularly helpful for the hard of hearing and those unsure of their French.
They raised about €4,000. Incidentally, there were just two of us from CSF which was a pity because it was an entertaining evening and a table of 5, 8 or 10 of us would have had a great time. Still, perhaps next year.
---
Christmas Market

CSF had a couple of tables at the Christmas Market in St Jean Pla de Corts on November 24th. Our tombola table was strategically positioned just by the front entrance so the impressive array of prizes attracted quite a few people. We took €240, of which half goes to La Ligue.
Our books, cards and merchandise sold well, giving us around €520. Thank you to all those who helped. I'd also like to say how grateful we are to all of you who came and supported us.
---
Events
All our events, some of which come up year after year, are held not just to raise a bit of money and wave the CSF flag, they are also opportunities when we can meet and have fun. We never under-estimate the commitment of our members and supporters. We've come to rely on you in fact. You turn up, participate or come and watch, you spread the word or you just pop in from time to time.
Perhaps some of you are not fully aware of the whole CSF package. Have a look at our website or Facebook sometime. See how much your support matters and take inspiration from some of the personal stories.
---
THIS MONTH'S DROP-INS:
Christmas Cards are now available at all the Drop In venues!
Wednesday 4th December – Céret – 10.30am – 12pm

Pablo's Bar in the Place Pablo Picasso. Come and join us for coffee and conversation. There are books and DVDs.
Monday 16th December – Laroque des Albères – 10.30am – 12pm

Come along to the Café des Artistes and have a browse, buy a coffee and take two books. We have a large turnover of books and DVDs and we encourage you to bring as many paperbacks as you can carry but please don't bring hardbacks or text books. If you need to park your car close by, someone will come and help you carry the books to the café.
Thursday 18th December- Ille sur Têt – 10.30am – 12pm

There'll be coffee and cake at Lizzie's as usual. Perhaps even a mince pie or two.
LOOKING AHEAD
Wednesday 29th January AGM CSF Sud
Our own AGM will be in Carcassonne again next year. It will be held, as before, at the Restaurant L'Oliveraie, 850 Boulevard Denis Papin, 11000 Carcassonne (just off the A61). There will be a meeting followed by lunch.
The meeting will include a talk from Martin Christlieb from the Department of Oncology at the University of Oxford. Some of you will remember him. He has spoken to us on two different occasions over the past 4 years. Intriguingly, his title is Public Engagement Manager and if you'd like to find out more have a look at this .
It's worth mentioning at this early stage, if anyone would like to car share, please let me know and arrangements will be made. There will be more details next month.
---
Saturday 7th March Vins des Femmes
The Domaine Sanac Saint-Genis-des-Fontaines is organising a wine tasting at the Chateau de L'Ou in Montescot. If you're wondering how it got its name, you can find out here. You'll also find some more interesting facts about this domaine and its wine producers.
At the wine tasting we hope to have 12 wine producers. There'll be music and a local artist will be doing something creative. It sounds like a chance to come and try some new wines.
More details later but please put this date in your diary.
---
Wednesday 15th April CSF Open Meeting Perpignan
Please make a note of this date because you won't want to miss our annual Open Meeting. It's very informal. For the uninitiated it's a chance to find out more about CSF and chat with friends over a really good lunch.
As always it will be held at the Hotel Le Mas des Arcades in the Porte d'Espagne area of Perpignan, a venue which is convenient for everyone.
We gather for morning coffee and the meeting starts with a short update of CSF business. It will be followed by a talk from our guest speaker. This time we are fortunate to have with us Doctor Nicolas Van Oudenhove who is the Head of Palliative Care at Perpignan Hospital where he works with cancer patients.
The meeting will finish with a three-course lunch. I will be sending out a menu next month.
I know it's a bit early but do let me know if you would like to come. Open means open – everyone is welcome including family and friends.
---
Wednesday 3rd – Sunday 7th June Cycle for Life
All we know at the moment is that this will be from Rochefort to Thiviers in the Charente/Charente Maritime area. Penny will have more details on this in a week or so. sud-penny@cancersupportfrance.org
Find out about last year's event here.
---
Sunday 7th June Vide Grenier Saint Cyprien
This is a large Vide Grenier, organised by La Ligue, which is held every year at this time. We normally have a couple tables and it's very well-attended.
Diana Eastaff