Art, music, stalls and fun in Port Vendres
---
25th November 2016

-

27th November 2016
Event Navigation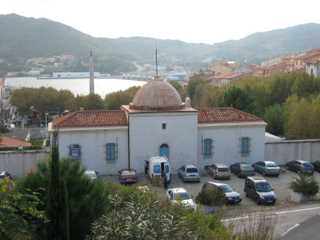 The Vermeille Internationale Winter Expo opens on Friday evening 25/11 at 18.00 at the Dome in Port-Vendres. Opening hours are: Saturday 26/11 10.00 till 20.00; Sunday 27/11 10.00 till 15.00. We would welcome help from volunteers (shifts of a couple of hours) manning the stands and helping in the café. Please e-mail Linda on the association e-mail address with details of your availability on Friday for setting up or on Saturday and/or Sunday.
We need two types of donations which can be brought to the Dôme from 10.00 on Saturday : firstly, cakes, quiches and pizzas to serve in the café; secondly, foodstuffs packed up to sell on our food counter – mince pies, confectionery, little and full size cakes would be very welcome. The aim is that these should be representative of the 15 different nationalities in our association.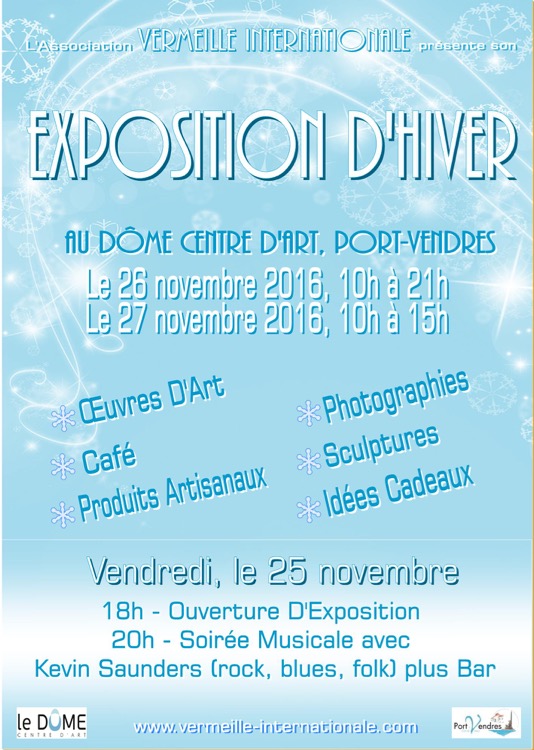 The programme for the weekend is as follows:
FRIDAY 25/11
Opening of the exhibition at the Dôme at 18.00 followed by drinks sold at the bar.
Musical evening at the Dôme from 20.00 till 23.00 with Kevin Saunders – rock, blues and folk and dancing!
SATURDAY 26/11 10.00
Café and exhibition open with sale of works of art and food products of different nationalities. Light lunches and drinks.
17.00 Carol singing (everyone welcome to join in) led by a small group of singers. Tea, coffee, drinks and cakes available in the café.
18.00 Dramatised Reading of "A Christmas Carol" by Clara and Paul Silber. Paying bar open for drinks.
SUNDAY 27/11 10.00
Café and exhibition open with sale of works of art and food. Exhibition closes at 15.00.
We hope that the exhibition will be a success. Please bring along all your friends and enjoy the social events of the weekend.
Best wishes
The Vermeille Internationale Team
Contact for offers of help : Linda Cadwallader e-mail : vermeilleint@outlook.com
Additional information: Sally O'Farrell 06 07 35 65 00