Festival Jazz en Tech Transfrontalier
---
Event Navigation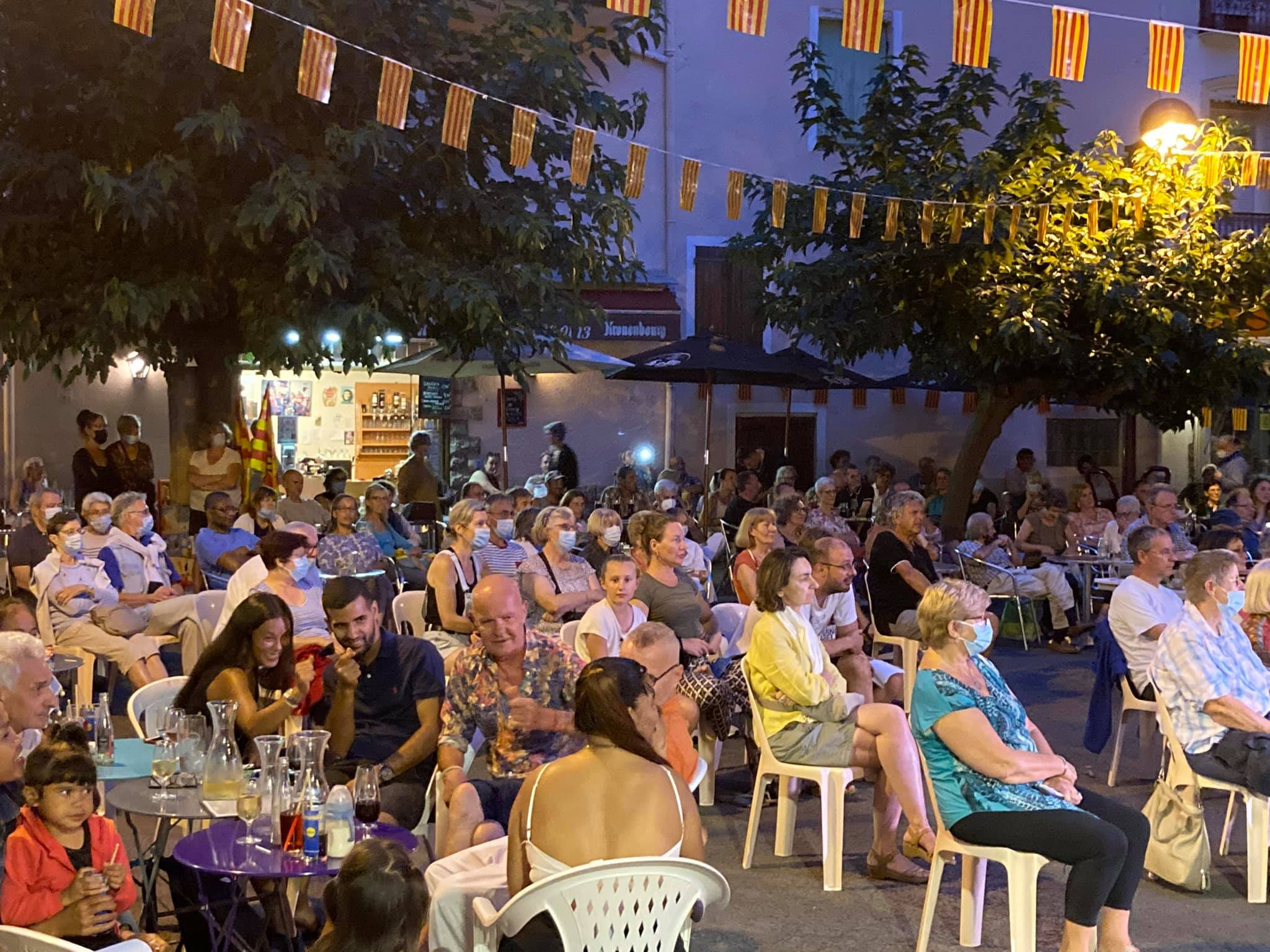 7th Festival Jazz en Tech Transfrontalier
The Cross-Border Jazz Festival along the Rivers Tech (P-O), Ter & Muga (Catalonia)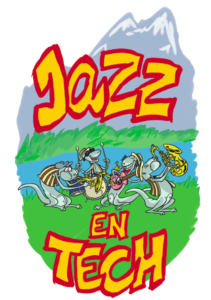 Although this festival is now well-established and into its 7th year, 2022 is the first time organisers are hosting the event in the P-O.
The festival is a fascinating way to (re(d)iscover "The Wonderful World" of contemporary jazz music as well as the stunning Canigou country, along the border from coast to mountain !
From Friday 22nd July to Tuesday 9th August, enjoy 16 concerts in 10 different venues by over 65 crème de la crème jazz musicians from Europe and the USA.
With performances of this year's award-winning European releases as well as premières of 'Made in Jazzentech' original creations, the programme is bursting with talent.
You can also enjoy classical greats, with tributes to some of jazz's greatest legends:
Miles Davis "So Miles"
Louis Armstrong "Satchmo"
Benny Goodman "The King of Swing"
Bill Evans "The Magician"
Nat King Cole's "American Songbook"
The "Big Fabs" Blue Note Era
Solidarity for Ukraine
At 9pm on Monday 25th July, show your support for the brave Ukranian people defending their land and and our freedoms with a free concert at the Rivesaltes Memorial.
Programme
Fri. July 22 – 9:00 pm / Saint-Cyprien – Botanic Garden
"So Miles!" / NICOLAS FOLMER QUINTET
Opening / Special unique rate: €5.00
Sat. July 23 – 6:30 pm / Serralongue – Conjurador
"Jazz & Migration, Music in Liberty!" / TAIB & SILVESTRI DUET
A "Made in Jazzentech" Creation / Entry: €15.00 – 7.50
Mon. July 25 – 9:00 pm / Rivesaltes – Memorial
"A Tribute to Ukrainian People" / A SURPRISE CONCERT
A "Made in Jazzentech" Creation / FREE Entry !
Tues. July 26 – 9:00 pm / Saint-Genis-des-Fontaines – Cloister
"Half a Century of NYC's Greatest Standards" / ANDRÉ MALLAU QUARTET
A "Made in Jazzentech" Cross-Catalan Creation / Entry: €15.00 – 7.50
Wed. July 27 – 9:00 pm / Saint-Genis-des-Fontaines – Cloister
"One Millions Dreams" / RAYNALD COLOM QUARTET
Especially from Barcelona / Entry: €15.00 – 7.50
Thurs. July 28 – 9:00 pm / Saint-Genis-des-Fontaines – Cloister
"Cincinnati's First Lady of Song" / MANDY GAINES WITH HER FRENCH QUARTET
Just Arrived in France / Entry: €15.00 – 7.50
Fri. July 29 – 9:00 pm / Corsavy – Communal Park
"Etche Satchmo!" / JEROME ETCHEBERRY SEXTET
Louis ARMSTRONG's Face to Face with the Canigou, the Catalan's Sacred Mountain / Entry: €15.00 – 7.50
Sat. July 30 – 9:00 pm / Prats-de-Mollo La Preste – Parvis de l'Eglise des Saintes Juste & Ruffine
"Music in Liberty, Art also is Migrating!" / TAIB & SILVESTRI DUET
A "Made in Jazzentech" Creation / Entry: €15.00 – 7.50
Tues. August 2 – 9:00 pm / Palau-del-Vidre – Cloisters, Eglise Saint Sébastien
"UnFOLKettable 2" / NICO MORELLI QUINTET
Born in Apulia (the Puglia region of Southern Italia) / Free Entry
Wed. August 3 – 9:00 pm / Palau-del-Vidre – Parvis de l'Eglise Eglise Saint Sébastien
"Interplay" / ALAIN JEAN-MARIE & DIEGO IMBERT DUET
The Magnificent Music of Bill EVANS / Free Entry
Thurs. August 4 – 9:30 pm / Amélie-les-Bains Palalda – Place de la République
"A Good Life with a GOODMAN, isn't it Mister Benny" / MISTER JACK & HIS FREE MEN
A "Made in Jazzentech" Creation / Free Entry
Fri. August 5 – 9:00 pm / Céret – Place de l'Eglise Saint Pierre
"A Tribute to NAT KING COLE" / TAIB & SILVESTRI DUET
Revisiting the American Songbook / Entry: €15.00 – 7.50
Sat. August 6 – 9:00 pm / Céret – Place de l'Eglise Saint Pierre
"Thru The BLUE NOTE Era" / FABIEN MARY & DMITRY BAEVSKY QUINTET
The Best of the Crop Jazz Label / Entry: €15.00 – 7.50
Sun. August 7 – 9:00 pm / Amélie-les-Bains Palalda – Villa Castany's Terrace
"Ricercare" / PHILIPPE MOURATOGLOU TRIO
A Co-production with the PABLO CASALS FESTIVAL, Prades / Free Entry
Mon. August 8 – 5:00 pm / Céret – Modern Art Museum (MAMC)
"Art also is Migrating along with a Music in Liberty!" / TAIB & SILVESTRI DUET
A Co-production with the MAMC upon its Summer Exhibition "L'ECOLE DE PARIS"
Entry: Exhibition' Ticket – €10.00
Tues. August 9 – 9:00 pm / Céret – Place de la Liberté
"Colors" / PIERRE BERTRAND QUINTET
Closing / Entry: €15.00 – 7.50
Contact
Tel: 06 01 01 28 39
Email: contact@jazzentech.com
Website: www.jazzentech.com
For more info
Follow them on Facebook and Twitter
As featured in P-O Life n° 74 (summer 2022)