Giselle, Ballet
---
31st January 2018
|
43€
Event Navigation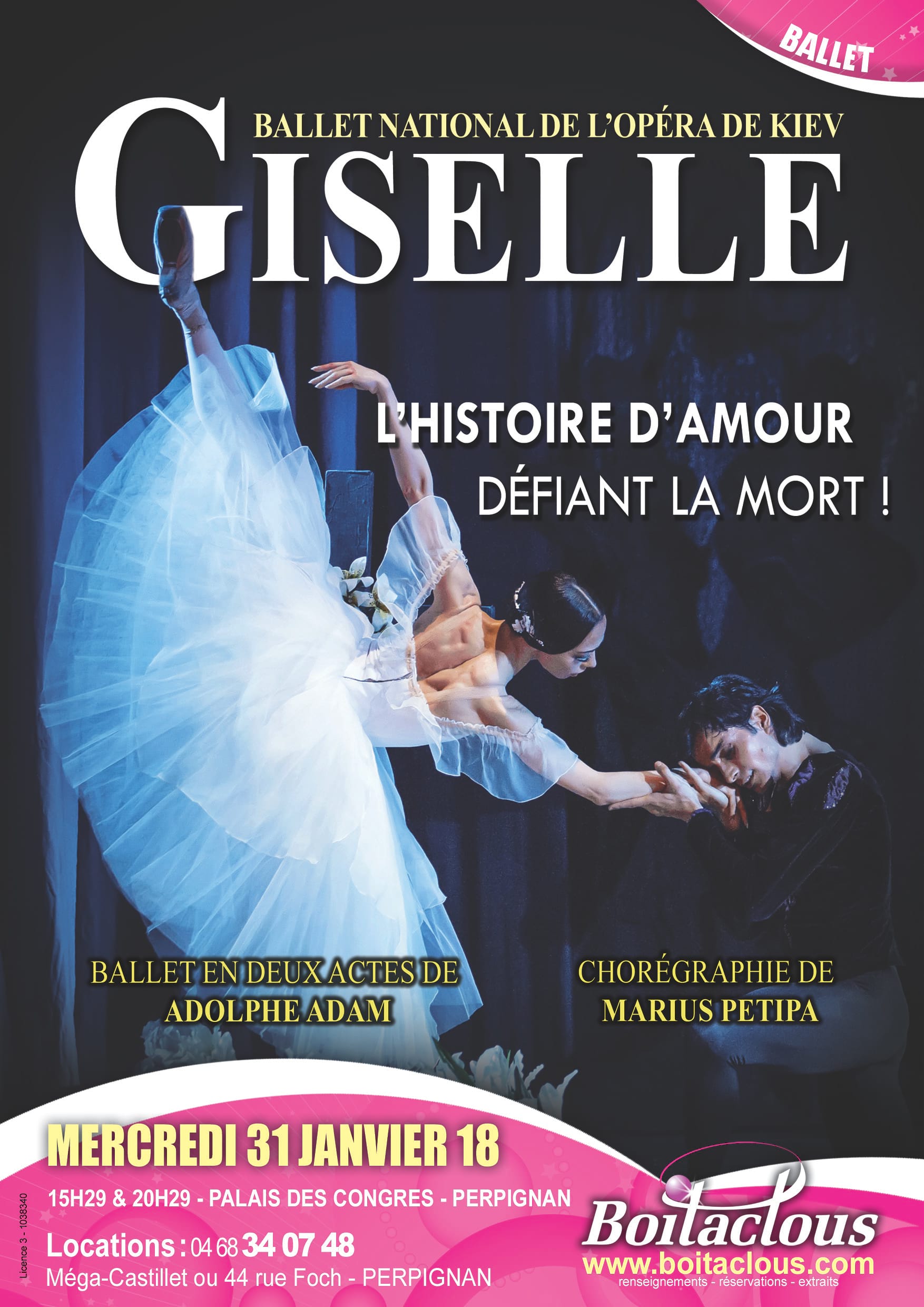 Giselle
Led by its duo of star dancers, Ekateryna Kukhar and Alexandre Stoyanov, The Kiev National Opera Ballet company presents the enchanting story of "Giselle".
Young peasant girl, Giselle, is in love with Albrecht. He, in return, swears an oath of loyalty to her. Day after day, she dances in his honour, ignoring the warnings from her mother that she risks being transformed into a wili, a ghostly being condemned for dancing too much.
When the gamekeeper Hilarion, also in love with Giselle, discovers that Albrecht is in fact the Duke of Silesia and already engaged to the daughter of the Duke of Curonian, he reveals the trickery to everyone, causing the loss of Giselle.
The relentless Myrtha, Queen of the wilis, condemns Hilarion and Albrecht to dance until death…
3.30pm and 8.30pm
Buy your tickets:
Online here
Call 04 68 34 07 48
Email reservaiton@boitaclous.com