Friday 7th February 2014


Le Grenat, Théâtre de l'Archipel, Perpignan
MIGUEL POVEDA
Flamenco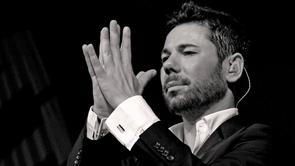 Although he has no Andalusian gypsy roots, Miguel Poveda has nevertheless managed to become one of the most respected voices of contemporary flamenco.
His hugely successful first album, "Cantaor" seems to have touched the sky along with his last work Artesano, a deeply honest and true album, produced in homage to his father.
The music is deep, raw, dusty and primitive. One is instantly struck by the truth, simplicity, almost nakedness of Poveda. The artist has managed to master the essence of his art and if you love flamenco music and vocals,this is one not to miss.
More info:
‪Le Théâtre de l'Archipel‬
‪Avenue Général Leclerc‬
‪BP 90 327 – 66003 Perpignan cedex‬
‪Tel : 04 68 62 62 00‬
‪Email : info@theatredelarchipel.org‬

‪
Le Théâtre de l'Archipel‬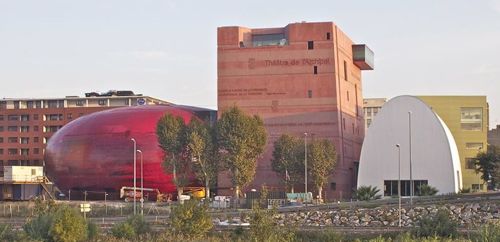 Is it a bird? Is it a plane? No – it's a theatre!
By Henry Shaftoe
The Théâtre de l'Archipel has landed in Perpignan and its autumn/winter season is a real treat.
Looking somewhat like the leftovers from an abandoned space station, or the giant contents of a child's toy box tipped on to a site by the river Têt, the Théâtre de l'Archipel is in fact a recent project by celebrity French architect Jean Nouvel.
Love or hate the exterior look of the place, the auditoria it contains are excellent and the shows put on there are of the highest international standard. The biggest auditorium in the complex is called "Le Grenat" (the maroon blob in the picture) and I admit it took me a while to realise that this is a blatant visual reference to Perpignan's reputation as the centre of garnet jewellery-making.
This is one of the finest performing arts complexes in France, with a performance programme to match, so if you have not already checked it out, I urge you to do so. More information at www.theatredelarchipel.org or call in (between 12.00 and 18.30) for their free 100 page brochure.
By Courtney O'Brien-Brown
There is an exciting new addition to the Perpignan skyline. If you have been to Perpignan in the last few months you would have noticed a large construction along Avenue Général Leclerc and a giant concrete bubble. This bubble is ‬now‪ 'the grenat,' a large theatre space accommodating 1100 guests and the venue of the Théâtre de l'Archipel. Designed by renowned French architect Jean Nouvel, the theatre will bring a touch of prestige to the previously rundown edge of the city.‬
‪The new theatre and cultural precinct is designed to be an artistic & cultural hub for the city. Welcoming local and international artists, it is hoped the precinct will encourage a spirit of multiculturalism and social tolerance.‬
‪There is something for everyone in the season line-up including theatre, dance, circus, opera, classical & contemporary music, as well as a special programme for children. Some of the artists performing include Eric Cantona, Thomas Dutronc and Yael Naim. Ticket prices range from 11€ to 40€.‬
‪For ticket and performance information you can visit the theatre website: www.theatredelarchipel.org Here you will be able to read more about "the grenat" and take a virtual tour of the site.‬