Friday 31st August – Sunday 2nd September 2012
Grand Stade les Capellans, Saint Cyprien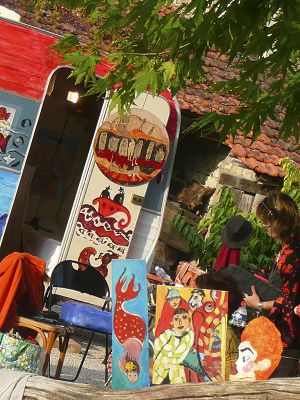 La Caravane des Pas Sages
The 'Caravane des Pas Sages' (play on words; pas sage means 'not good/wise' as well as 'passing through') arrives in Saint-Cyprien from 31st August to 2nd September at the Grand Stade les Capellans,.
Through pottery, painting, sculptures and collages in 3D, these 10 artists, tired of conventional exhibition spaces, invite the public into their world. Ten artists, ten caravans, each one a work of art in itself.
On Saturday evening, there will be paella and music from the Jersey Julie Band, trio style American Roots Music.
On Sunday, from 10h to 19h, there will be expos, workshops and performances.
More info:
O4 68 37 32 07