Just One of the Boys
Sometimes it's hard to be a woman….and the 18th Century was no exception.
However, the French Revolution brought about a new and fragile equality allowing a small handful of women to prove that they could fight as well as any man.
Marie-Thérèse Figueur (1774 – 1861), nicknamed Mademoiselle Sans-Gêne (without shame), was one of the few French female soldiers to enlist first in the Royalist army, then join up later with the French Revolutionary Army, and fight in the Napoleonic Wars.
As part of the Army of the Pyrenees Orientales, she fought against the Spanish in a campaign was initially a series of defeats for the French, including losing the Battle of Mas Deu and the fort of Bellegarde, opening up the way for an invasion of France. Commanders of these battles were guillotined for failing to hold the ground.
Trained in horsemanship, the use of firearms and sword, and a champion curser, this small and feisty lady was assigned to the Army of the Pyrénées-Orientales for the 1793–94 campaign, saving the life of the grievously wounded General Noguès, losing two horses, both shot out from under her.
General Nogues offered her promotion to Corporal for her bravery but she turned it down , preferring to remain with her unit.
Figueur later married a soldier in her unit and opened a restaurant with a friend.
She died in 1861 at 86.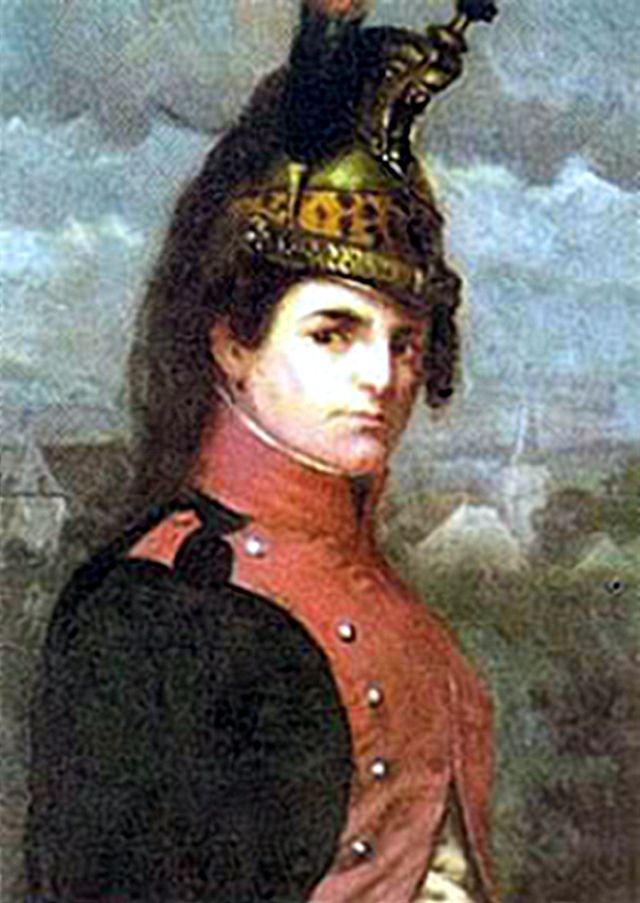 Find out more about her fascinating life at the Maison De L'histoire in Le Boulou (in the car park opposite the mairie.) It's free – and Nathalie will enjoy showing you around the small museum in french or english.