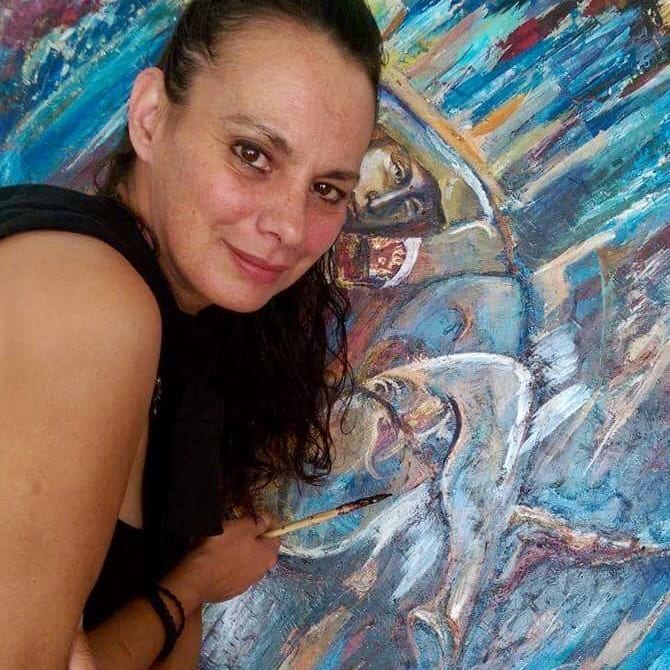 Irena Gapkovska
With a passion for art history, Macedonian painter, Irena Gapkovska, takes inspiration from the Byzantine tradition of icon painting.
Bursting with emotion, feeling and movement, she combines classical anatomical studies with her love of colour and form, to capture the beauty of a fleeting moment in time.
Upcoming exhibitions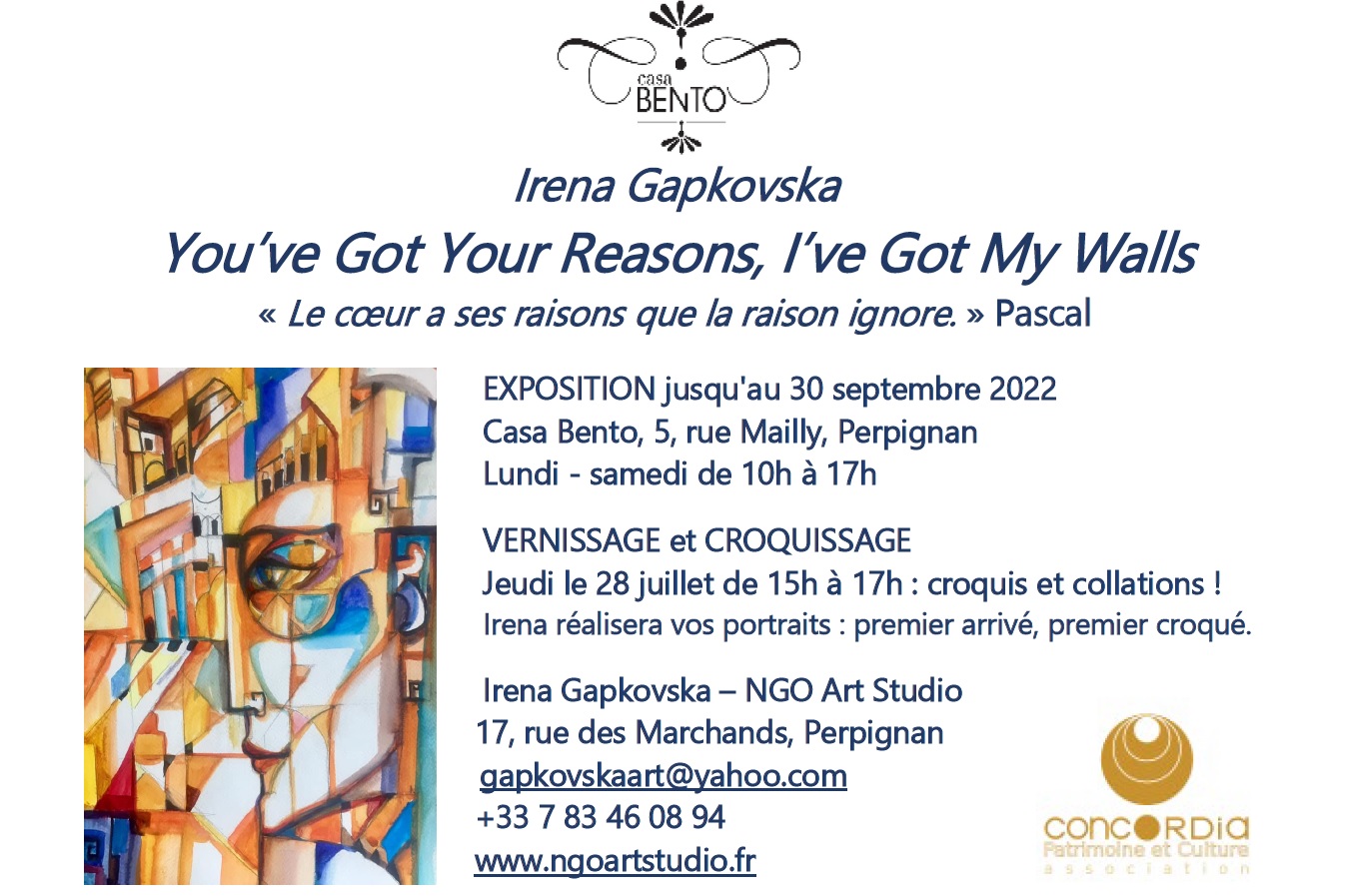 You've Got Your Reasons, I've Got My Walls
28th July – 30th September 2022, Casa Bento, 5 rue Mailly, Perpignan
Inspired by a Mondegreen*, this exhibition is the fruit of a misunderstanding of a Brother Dege song called 'Too Old to Die Young'. The actual lyrics are in fact "You got your reasons – And I got my wants…" !
The artist would be delighted to meet you at the exhibition vernissage (opening) on Thursday 28th July from 3pm to 5pm, when she will create portrait sketches (croquis) of visitors- first come, first sketched.
Mondegreen : /ˈmɒndəɡriːn/

noun

a misunderstood or misinterpreted word or phrase resulting from a mishearing of the lyrics of a song.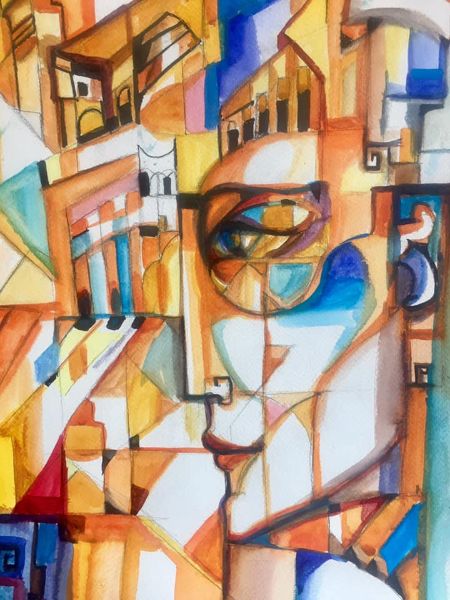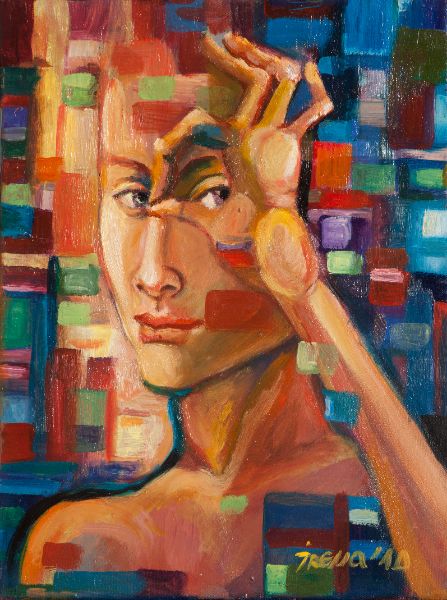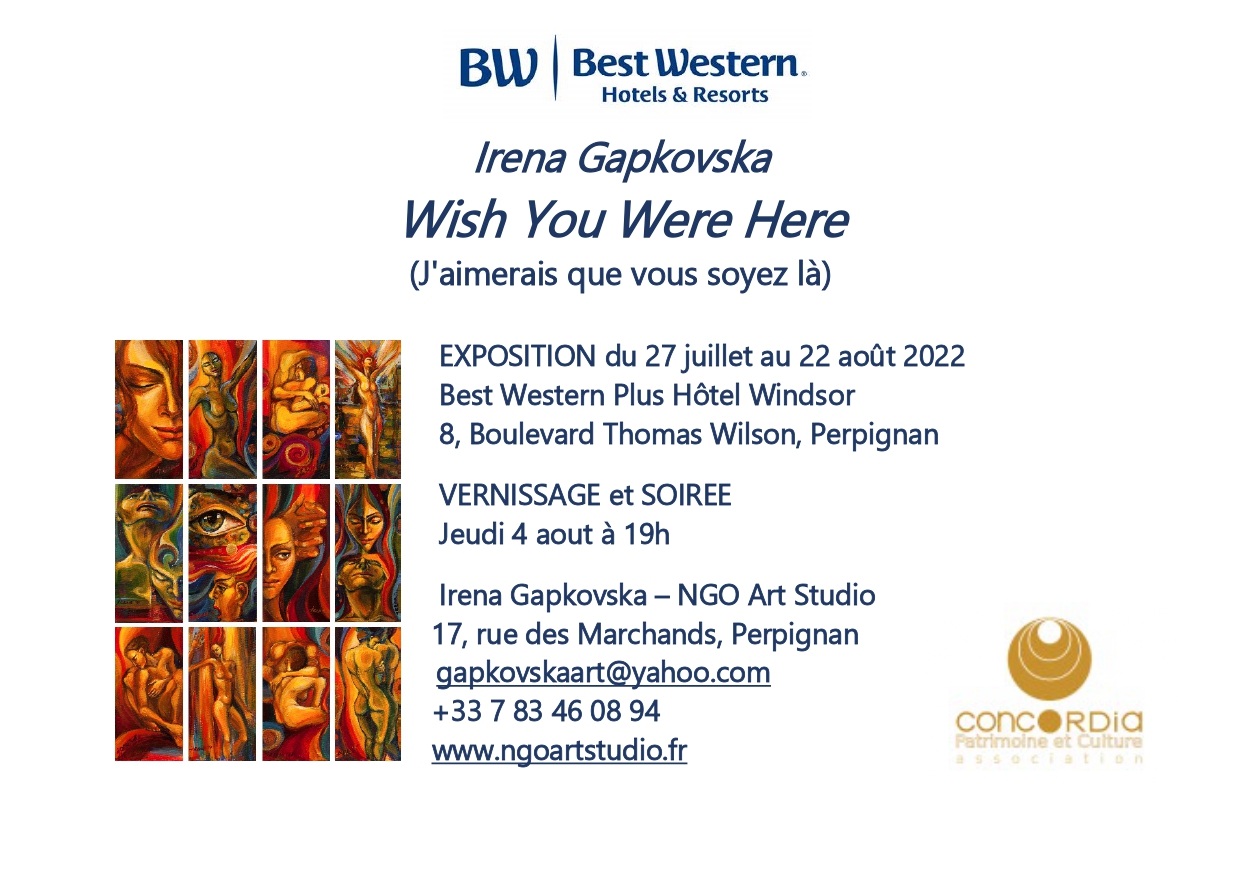 Wish You Were Here
27th July – 22nd August 2022, Best Western Plus Hotel Windsor, 8 boulevard Wilson, Perpignan
Join the artist for a drink at the vernissage at 7pm on Thursday 4th August.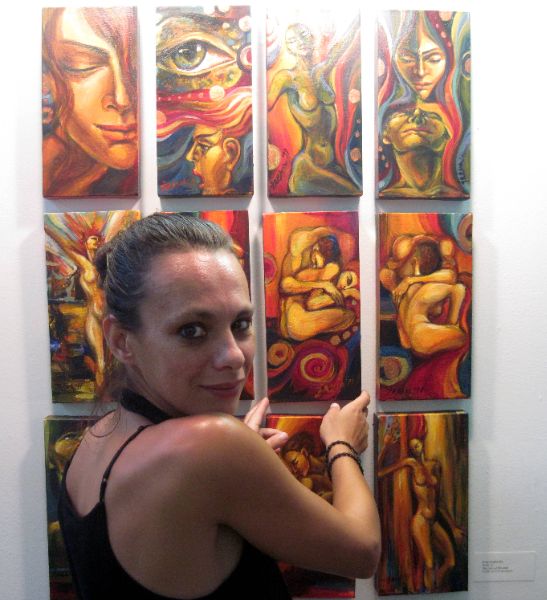 WATCH THIS SPACE
More exhibitions coming soon!
The artist
Irena Gapkovska has lived and worked all over the world. She had a successful studio in her adopted home of Miami and still runs a busy studio in her native home of Skopje, Macedonia.
Now living in the P-O, she also has a studio in central Perpignan which is open to visitors by appointment. As well as producing her own art, she teaches up and coming talent and has trained over 400 students, many of whom are now successful, professional artists.
Gapkovska's works are sensual and emotive, celebrating the joy of human movement by combining precise anatomical drawings with expressive, spontaneous strokes of colour. Inspired heavily by nature, the seasons and the cycle of life, she redefines the spiritual Byzantine tradition with her unique, modern approach.
The artist says: "As a Macedonian artist, I am inspired by the Byzantine influence. My works are usually rather surreal and emphasize the human form in a symbolic way. Employing the aesthetics of ancient Macedonian art to express the spirituality of the subject, I create a bridge between abstract and figurative realities, merging them in an authentic way with an intuitive approach to make a unique visual story of symbolic expression."