A reminder from the development manager at Perpignan airport that in order to retain the Flybe flight (mentioned below), over winter, bookings need to increase or they will lose it. Please share as much as possible, even if this route doesn't suit you, as routes breed routes and the more present flights are used, the more likelihood that other routes will be created.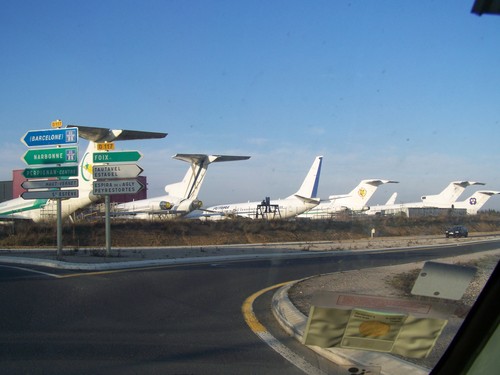 "Nous avons besoin de votre aide pour la ligne Londres-Southend Perpignan avec Flybe. Pouvez-vous diffuser s'il vous plait l'info au maximum de personnes pour que le niveau de réservations puisse grimper, sachant que nous avons une chance que la ligne soit annuelle si les résultats sont au rendez-vous! La décision de maintenir la ligne à l'hiver sera prise dans les 2/3 prochaines semaines.
FLYBE in cooperation with Stobart Air will launch a new service from London-Southend to Perpignan from May, 25th. Flights will be operated each Thursday afternoon, and Sunday evening, allowing travelers to plan a city-break in the sunny South of France with ideal flight times! Many cheap tickets are still online and it's possible to find return tickets from 60€ or 73€ depending on the chosen dates.
We need your full support for this new route as there is a big chance that it will be maintained through Winter with 2 flights per week. So if you would like to ensure an easy solution to fly to Perpignan in Winter, we better show to Flybe our interest for this new route now. Please share this information with all people likely to be interested by this opportunity. Many thanks for your support."
Kind regards,
Dimitri
DIMITRI SINDRES
Development Manager
Carcassonne & Perpignan Airports
Tel. : +33 430 826 006
Mobile : + 33 625 590 289
DIMITRI.SINDRES@transdev.com