Saturday 4th – Sunday 5th July 2015
FETE de la SAINT-PIERRE
"PATRON DES PECHEURS"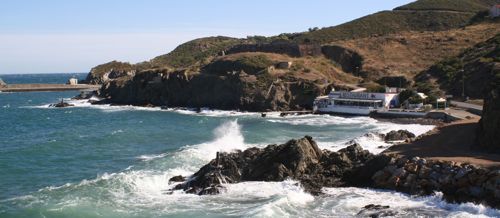 Fish and fishermen are central to the economy of Port Vendres, so a celebration of Saint Peter, the patron saint of fishemen, is hardly surprising.
Bodegas, catalan barques regatta, fireworks, market and stalls with a sea theme, (model boats, coral…….), entertainment for children (face painting, drawing competition on the theme of the sea, fishing etc, gypsy dancing, shows, visits market, bandas, apéritif et repas catalan, bal and fireworks…..
Watch out for the café waiter's race on Saturday, evening market and the musical procession, bandas, laying of the wreath at sea on Sunday.
More info: 04 68 39 11 99