Friday 5th August 2011

Roman Day in Saint Cyprien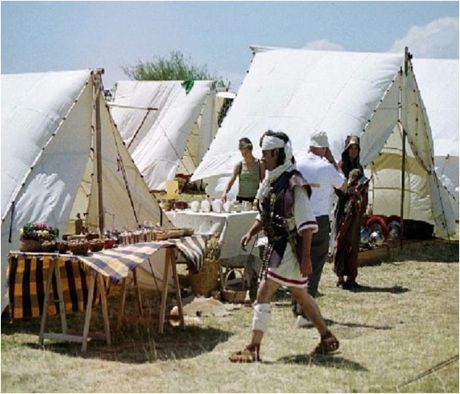 Saint-Cyprien once again goes back to the days of the knights of medieval times and plunges us into the middle of ancient Rome, with a backdrop of legionnaires, arenas and gladiators, slave market … and Latino sails glide across the port.

You will quickly forget you are of the twenty-first century as the "Ave Caesar" sounds on the port at 10 am, and Legionnaires, their camp of Roman tents of red and white, march around the port. Visit the shops and workshops of blacksmiths, knife makers, basket makers, watch gladiators as they train and fight, slave market, public storytellers, jugglers, fire eaters, witches…….
Learn the trades of ancient calligraphy, vegetable dyes…...
And of course, don't forgetto pop into the mobile brothel, set up for the soldiers to have a bit of fun when they come back from battle!
In fact, there will be several battle enactments thorughout the day until 17 h 45, when the troops will march together along the seafront and bring the Roman Day to a close.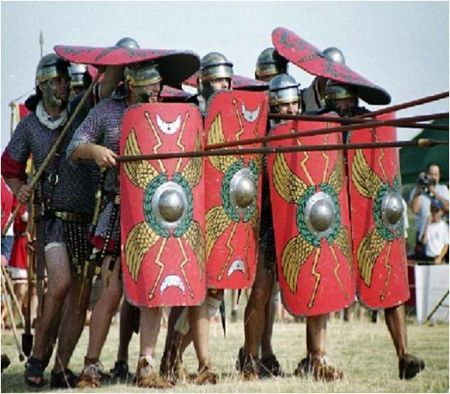 PROGRAMME
10h: Opening of the Fête Romaine
Opening of workshops and stalls on the quays
Arrival of Latin sailing boats in the harbour
10h30: Training Demonstration of legionnaires – Place desnoyers
11h00: Demonstration of gladiator fights in the arena – place de marbre
11h30: Passage through the town of the ancient cavalry
Opening of the slave market – place de marbre
11h45: public storyteller on the terraces (15 min set)
12h45: public storyteller on the terraces (set 15 minutes)
14h00: Training Demonstration of legionnaires – place de marbre
14h30: Passage through the town of the ancient cavalry
15h00: Demonstration of gladiator fights in the arena – place de marbre
15h30: public storyteller place Satie (set 40 minutes)
16h00: Training Demonstration of legionnaires – place de marbre
End of the slave market – place de marbre
16h30: Passage through the town of the ancient cavalry
17h00: Demonstration of gladiator fights in the arena – place de marbre
17h45: Rallying of the troops for parade
18h00: Parade
information
Tourist Office
Quai Arthur Rimbaud
TEL 04 68 21 01 33