The Tale of a P-O Love Affair
By Chris Parker
Many readers will know the names of Tim and Chris Parker from our series on Walk the Region, to which they have contributed walks over the past 5 years or so.
This is an account of their love affair with the region over the past 17 years.
Part III – Meeting neighbours
The Acte de Vente is completed and now it is Jobs Week – "Don't invite me again on "Jobs Week" ", my aunt says playfully.
It's "all go" sourcing things we need like curtains, crockery etc etc. It is hot – rather too hot for the older folks. Fortunately, there are a few small trees and there is a good sized palm tree in the back garden – if you can call it that! There is no lawn and there are plenty of weeds! No swimming pool either – so we sit with our feet in a bowl of cold water under a tree and keep the cold drinks coming when we are not out on shopping trips, doing DIY and cleaning. Our back garden is "plein sud", so we have the sun all day long.
It is wonderful, though, to see the house becoming a home.
We three ladies disappear one afternoon and return to find that Tim has demolished a small garden wall – as you do! "I didn't like it", is the explanation. It doesn't go down well with me – I hate mess. However, this is the story of our life – one project after another. I always say that Tim makes the mess and I clean up after him.
The husband of our village friend is really helpful, not only in showing us where the tip is, but also taking some rubbish – sic rubble in this case – up to the tip in his trailer. We are learning new words now all the time – déchetterie, remorque – and endless DIY vocabulary.
However, it is not all work – we do make a number of excursions to explore the region.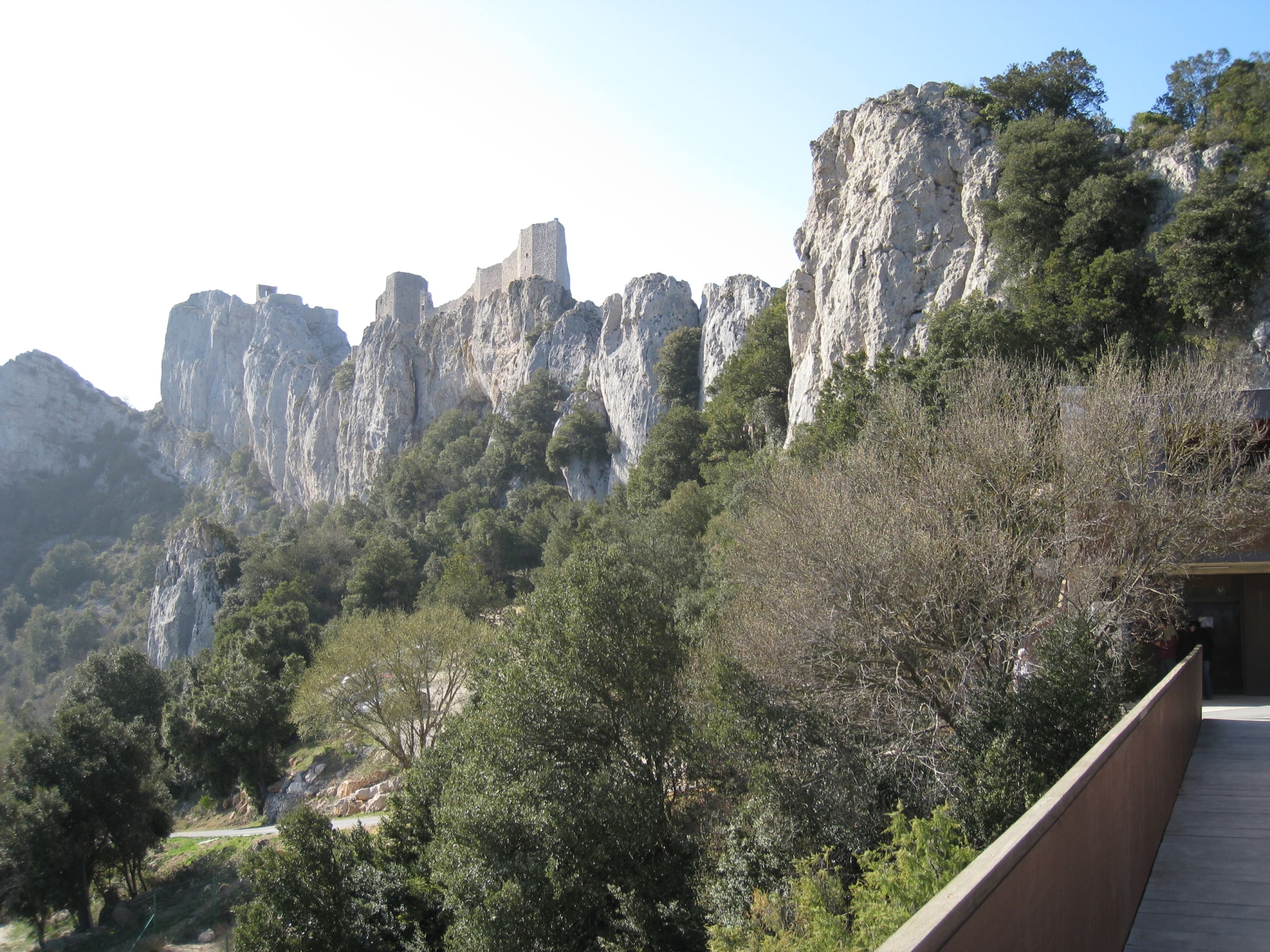 A near neighbour comes to say ~"Bonjour" – another person who is to be so helpful to us and always willing to lend a hand – or lend us specialist tools we don't have. He has spent 6 years doing up his house and just about finished. He kindly invites all of us to his home for a barbeque – and what a feast it is. He is charming – and mum and auntie are really charmed! The meal is top class and the friendship offered is just amazing. We sit in the garden all evening enjoying the ambience and the drinks on offer – including a home-made vin d'orange au rhum – It is a first class apéro.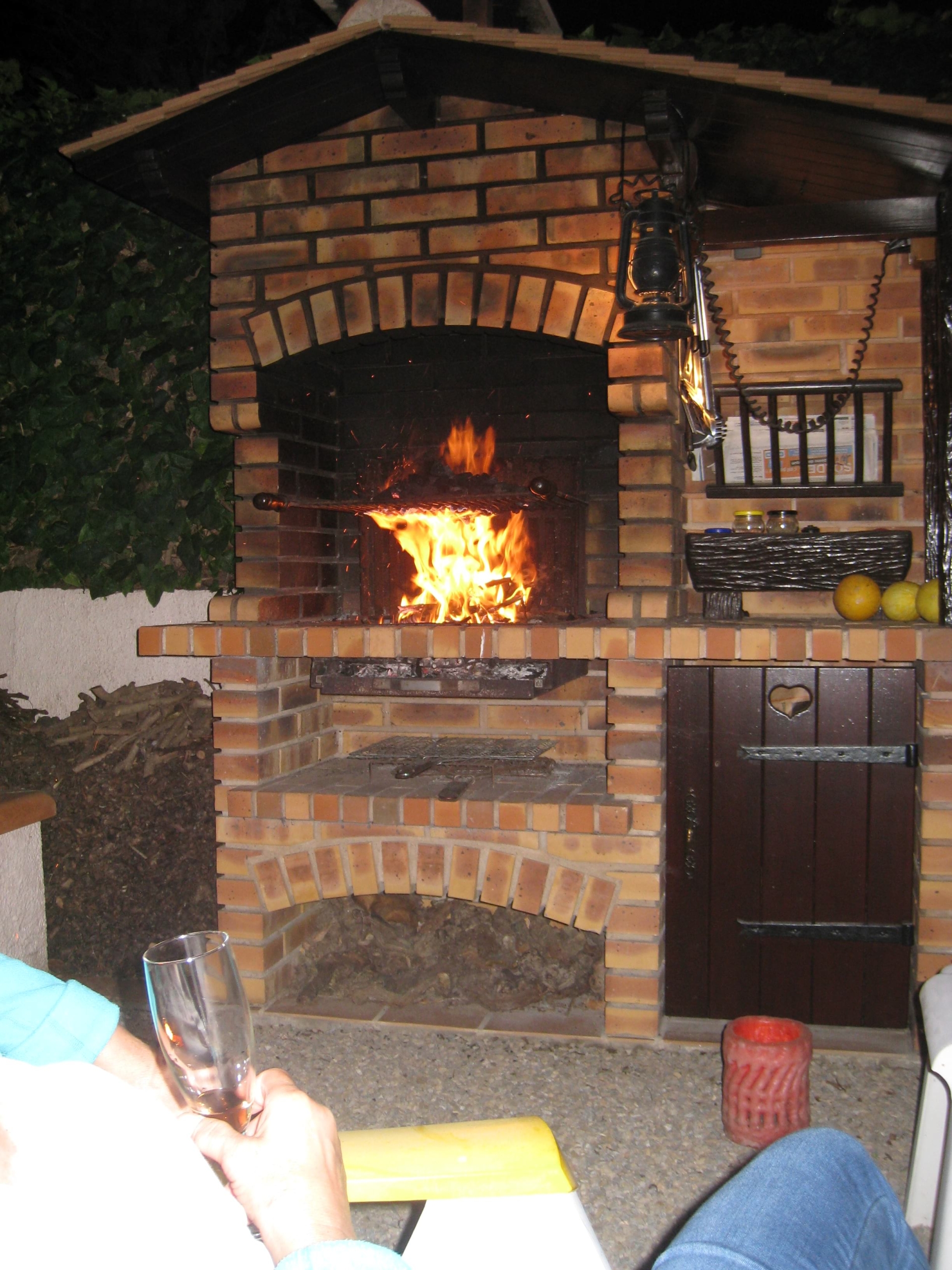 RECIPE
Vin d'orange au rhum (adapt quantities to suit the amount you want to make)
Peel 10 ripe oranges and allow the peel to dry in warmth of the sun until crisp.
Break up the peel and soak for 21 days in 1 litre of rum. (Cover the top)
Filter the peel out and mix the soaked rum with 5 litres of white (or rosé) wine and about 1kg of sugar. Stir well and leave for 24 hours
Then bottle it in sterile bottles with screw tops – and there you!
Enjoy it with friends!
After 3 weeks we have to return to UK – very satisfied with what we have achieved and having had a lovely time. It confirms to us how much we love the region and the lifestyle – roll on retirement so we can spend more time here!!