Friday, March 15th 2013 at 9 PM
The Stars from The Commitments
Elmediator, avenue du Général Leclerc – Perpignan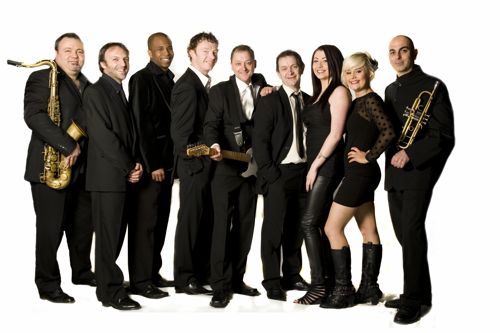 'Commitments' fans will be delighted to hear that the actual stars of the movie have come to Perpignan.
Remember 'Try a Little Tenderness', 'Chain of Fools', 'Mustang Sally', 'Nowhere to Run'…. ? Don't miss the chance to relive these great classics live!
It's 20 years since the success of the The Commitments, cult movie produced by Alan Parker (1991), in which unemployed young people living in the North Dublin neighbourhood decide to set up a soul music band.
Jimmy Rabbitte (Robert Arkins) aspires to manage the world's greatest band, with only one music in mind: soul. Unhappy with bands in Ireland, he assembles a soul band in the tradition of Otis Redding, Aretha Franklin, James Brown, and Wilson Pickett, holding auditions at his parents' house and assembling a group of young musicians. Unlike his idols, Jimmy's band is all white. With the help of Joey "The Lips" Fagan, the veteran musician in the band who has unlikely stories about meeting and working with famous musicians, Jimmy begins to whip the rest of the members into shape – only to have the group fall apart in a clash of egos.
Out of the international success of this film arose a band, 'The Stars from the Commitments' who go on tour playing the classics of the film as well as soul music and rhythm'n'blues' standards.
Two of the original musicians of the movie are permanent members of this group : Dick Massey (drums) and Kenneth McCluskey (guitar). They are regularly joined by other "stars" of the film, in particular the pianist Michael Aherne but also Robert Arkins or Johnny Murphy who play respectively the manager and the trumpeter in the movie.
More info:
‪Le Théâtre de l'Archipel‬
‪Avenue Général Leclerc‬
‪BP 90 327 – 66003 Perpignan cedex‬
‪Tel : 04 68 62 62 00‬
‪Email : info@theatredelarchipel.org‬

‪