Sunday 4th January 2015 – Les Angles

Trace Catalane
skiing race and mountain climbing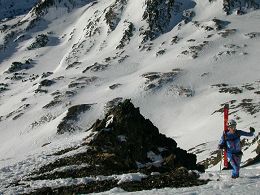 For the 27th year in succession, the Trace Catalane will take place in Les Angles. This is a mountain ski race for all ski fans, and has become one of the major events at the beginning of the Les Angles ski season and part of the Ski Mountaineering world Cup. Three hundred competitors will leave from the bottom of the ski slopes.
The race itinerary
Les Angles (2113 m
Summit of Le Carlit (2921 m)
Les Angles (1655 m).
Competitors will head first for Le Llaret (checkpoint 1)
Next to lac des Bouillouses (checkpoint 2).
There will be checks throughout the race. The course is an uphill grade of 1622m and a downhill grade of 2020m with an ascent of 115m on the crests. All competitors must be equipped with CRAMPONS + HARNESS + TETHER + CRAB as well as their normal ski gear
For more info: 04 68 04 32 76