It's been a year now since I last brought you up to date with the reception of British and Irish TV whilst in France, and especially here in the southwest.
I think that it's pretty safe to say that, with the exception of a handful of channels, satellite reception is not possible here without a very large dish! It's hard to believe that this situation was brought about almost 5 years ago. Please do not live in the hope that your service will return. Probably time to hand over that Sky or Humax box to a relative back in Blighty.
The services or systems used to deliver TV from the UK in this part of France will vary, but at the end of the day it's necessary to use an Internet connection and it needs to be a connection that provides unlimited data usage. This will normally mean entering into a contract with Orange, SFR, Free, or Bouygues, and installing one of their routers.
Without "unlimited data" it is possible to run up very large bills streaming data for TV or movies.
For people in areas where broadband speeds are very slow, and will not allow for "streaming" data, there are satellite broadband providers. These systems use a 2 way satellite connection to bring broadband to the home. An example is skyDSL – they have some great deals and offer a competitive alternative to terrestrial broadband.
There is an on-going program of network improvement here in the P-O. Where speeds are dismally low, Orange is installing Fibre Optic cables to take higher speeds to remote communities. In some cases they are simply running fibre between telegraph poles for several kilometres. Watch out, they may well be on the way to you! Check with your Mairie for any news.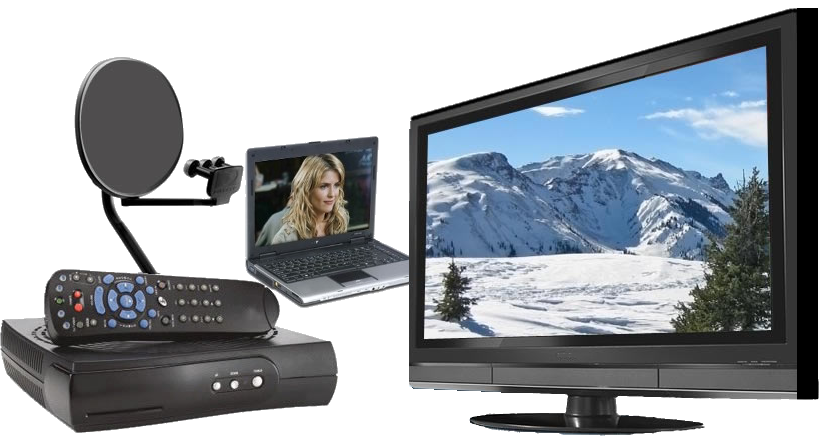 Over the last 6 months the BBC, and other broadcasters, have made concerted efforts to block access to their services via VPN. For many this has meant an intermittent access to iPlayer and so on. Although VPN technology has been used successfully for this type of access, its original purpose was to provide extensions to private networks, for example a large company with home workers. There are alternatives to VPN that work better – call me.
Here at webTV4me we have been developing the ways in which we can deliver our TV and Movie packages. Now, not only is it possible to receive our service using our EuroBox, but also directly to Samsung and LG Smart TVs, and through a mobile service to an App running on a Tablet, Smartphone, or Android Box.

We pride ourselves on our service and reliability and believe that we have a world-class product as long as the Internet connection is working!
If you'd like to have access to 200+ UK and Irish TV channels with 14 days catch up, 100,000 Movie titles and Box Sets, Radio stations, and more, call the number below or visit our website. For a 48hr no obligation trial – simply call.
Tel: +33 975 18 31 18 or +33 682 26 31 54
webtv4me@orange.fr
www.webTV4me.com