15 October to 30 November 2014
Art and Vine at Paulilles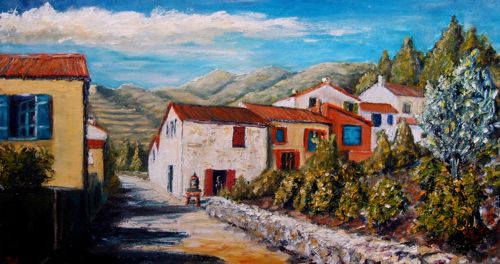 Le Site de Paulilles, previously a dynamite factory with connections to renowned Alfred Nobel, is a venue with many facets: a fine beach, a photographic museum dedicated to the hundreds of men and women who gave their all, (and more) in the manufacture of explosives, a venue for artisans to restore ancient Catalan Barques, a haven of wild life and finally a gallery in the Maison du Site where an annual theme is proposed for local artistic and photographic creativity. Each month different artists interpret their ideas within the guidelines.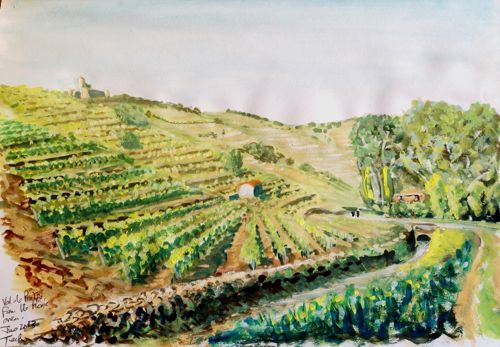 The theme for 2014 has been 'La Vigne' and the final exhibitor for 2014 is Dr Ted Hiscock, who with his wife, Kate, has a home in Port Vendres. He is displaying his personal interpretation of 'La Vigne' using paintings and drawings under his title of 'Vignes, Vins et Vignerons'. He has always loved the Roussillon wines and combined these 2 interests by putting together a collection of about 50 oil and gouache paintings, ink and pencil sketches and a painted clay sculpture centre-piece. Some of this collection will feature during the 6 weeks: 15 October to 30 November 2014 at La Site Classé de l'Anse de Paulilles under the auspices of Le Conseil General de Pyrenees-Orientales.
Ted was a GP in the UK city of Birmingham for over 40 years during which time he developed a second career as a painter and exhibited frequently in that city. His favourite medium is oil painting but he also loves the dramatic expression of charcoal and turns his hand to a little sculpting.