11th October until the 19th November 2011
"VISIONS ÉCOSSSAIS DE COLLIOURE" (Collioure Through Scottish Eyes)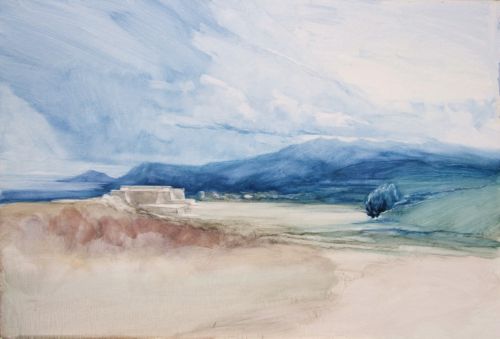 Every May for the past seven years, Collioure has sponsored a residency for two Scottish artists. Arranged in association with L'association Charles Rennie Mackintosh, the selected artists are well established (and collectable) artists and each year their work has been exhibited in the UK by major galleries. Now a selection of their work is coming to France and will be on view at the Ancien Mairie in the Place du 18 Juin from the 11th October until the 19th November, open every day from 15h to 18h. The paintings will all be for sale, and as neither the Municipality nor the association are charging any commission, prices will be considerably lower than in the UK, ranging from €400 to €12500.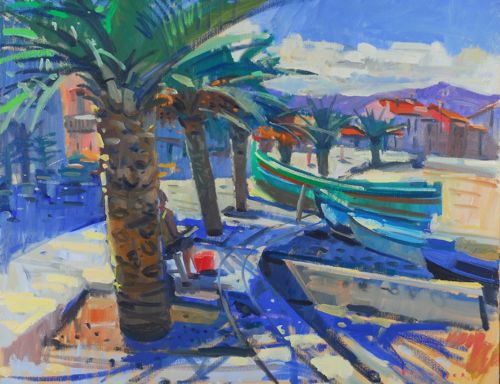 The residencies are essentially designed as a retreat – a time to get away from spouses, kids, lovers and all the things which part of an artist's normal life, so that they have the isolation to think, experiment, discover new stimuli, explore new territory and create a serious body of work which shows a development in their creative thinking and process – in other words it is a working trip which allow them time to immerse yourself in the place, the people, the light and the colour. Subsequently many have returned as regular visitors and two have actually decided to come to live in Languedoc-Roussillon.
The artists are: James Morrison, Douglas Davies, Glen Scouller, George Devlin, Jock Macinnes, Simon Laurie, John Caldwell Brown, Michael Durning, Jacqueline Watt, Mary Batchelor and Nichol Wheatley.