Summer 2013
 AIRPORT NEWS
WITH JOHN FAIRCLOUGH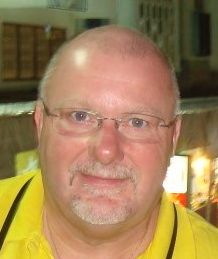 At the end of my spring airline report, I said that I was hoping to announce some new services from our airports local to P.O. Sadly, the continued economic turmoil has made this a forlorn hope. It really does seem that, for the time being at least, the various airlines have decided to stick with what they've got, and are unwilling to risk introducing new routes at a time when so many people are tightening their belts and, quite understandably restricting their travel plans.
So, I'm afraid all I can report are a handful of frequency increases in the high summer (July /Aug) period.
Ryanair's hub at Stansted seems to be the main beneficiary of this, with the Irish carrier's flights from PERPIGNAN to the Essex airport up to 8 per week (from 5), featuring two flights on a Monday.
A number of people have asked me about the new Hop! brand that has appeared on hoardings and in the press recently. This is not a new company per se; merely an offshoot from Air France attempting to forge a no-frills operation principally on its French domestic network. It's true that there are some new low cost routes from the larger French regional hubs such as Lyon, Bordeaux and Nice, but nothing new from Perpignan. All that's happened is that the existing AF flights to Orly are now marketed under the Hop! brand, and prices are a little more competitive.
As in previous years the frequency from CARCASSONNE is also up in the peak period to 10 flights per week, with an increase also to East Midlands ( to 5 pw).
Ambitious Scandinavian low cost operator Norwegian Air Shuttle have joined the very crowded BARCELONA to Gatwick route with a 3x per week frequency with some tempting fares on offer.
On the positive side, there do not appear to be any routes cut, so the list in the Airline section of the Spring issue remains in force.
This rather paltry offering does at least give me space to make a few suggestions to those of us who are based in the area and looking for unusual direct travel ideas away from the tried and tested UK Ireland routes.
From PERPIGNAN, you could, by using Volotea's thrice-weekly flight, pay a short visit to France's sixth largest city, Nantes, a fascinating town and home to the Dukes of Brittany.
CARCASSONNE offers a twice weekly Ryanair service to Portugal's second city, Porto, renowned for its majestic bridges over the R Douro, quaint old town, and of course Port Wine Lodges.
In the words of Monty Python, have you ever "pined for the fjords"? Well, using the 3x per week Ryanair service from BEZIERS to Oslo Rygge, you could be there in about 3 hours.
For those looking for a trip a little further, don't forget that these days BARCELONA has a variety of long haul destinations direct to places in the Far East, S America, the USA and Canada.
And for something really out of the ordinary, what about a trip from GIRONA to Lappeenranta? Where's that I hear you ask? Well it's an ancient town deep in the heart of Finland's picturesque Karelia lakes, and only 30km from the Russian border! Ryanair flies there twice a week during the summer.
As always, if you hear of new routes, we're keen to hear about them. I'll be back in the Autumn edition with early news of what we can expect for winter 13/14.
Car share
Visit our forum to offer or request lift shares to local and regional airports.