FNAC Perpignan- 1st February- 16h00- Showcase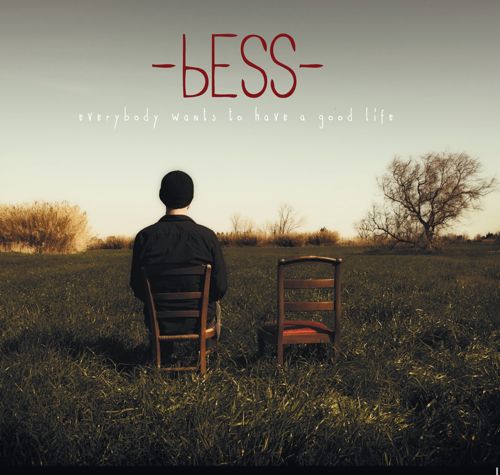 If you like Coldplay, Motorhead style, you will love '-bESS-', described as 'a four-letter word from across the Channel in the heart of Brit-pop music. The British Essence, this beautiful fragrance, mingled scents of peat and roses that make you shiver and help you forget just for one moment..the hope and despair, the red and the black. Each song like a prayer, each song a whole life lived…'
In fact, Guillaume Fanchon, singer-songwriter created –bESS- in March 2010. Matthieu Tarbouriech joined in as a guitarist and it became a duet.
Three and a half years and more than a hundred shows later, they were ranked among the 50 most promising Rock'n'roll band by the national magazine Rock One in 2011.
The very same year, they took part in the M6 mobile music tour and among 1000 bands they ended up in the four finalists, which gave them the opportunity to play with The Do, Puggy, Patrice, Medi, Zaz…
Thanks to The Ida Y Vuelta Festival in Perpignan, they opened for Selah Sue and Alice Russell. And at this occasion, "la prod sur place", an independent record label, decided to produce their first album "Everybody wants to have a good life".
The band locked themselves in BCBA studio to work on the 11 songs. A bass player, Patrick Félices (Cali, Miossec) and a drummer, Clément Pernet joined in.
In 2013, the band kept on playing during an acoustic tour aiming at getting closer to the people. In September, Bruno Buzan(Cali) became their manager to help develop the project at a national level.
2014 looks promising… after the people's vote, they ended up first at the Ricard Sa Live music prize out of 1100 bands in France and their first video clip is about to hit 10000 views…
They will be playing at:
FNAC Perpignan- 1st February- 16h00- Showcase
Elmediator-Perpignan-6th February- 21h00-Album Release party-
Pub-O'Flaherty's- Perpignan- 7th February- 22h00- Release party-after show.