Cafeclat 2013
Friday 31st May 2013



Writers on writing at the Templiers, Collioure 18h30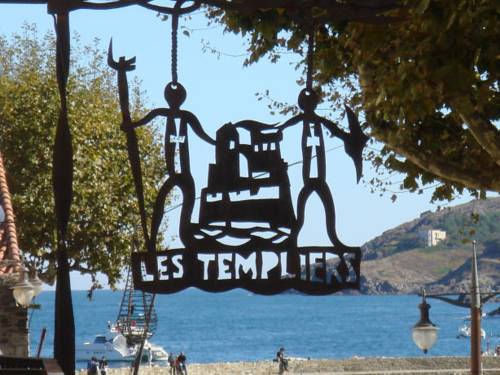 Le dernier vendredi de chaque mois, Caféclat invite des écrivains à présenter leurs œuvres et à partager leur amour pour le mot juste.
Rendez-vous au premier étage du café des Templiers, Collioure de 18h30 à 20h00. Entrée libre.
Caféclat 31 mai 2013- écrivains sur l'écriture aux Templiers, Collioure18h30
Michael Phillips, expert mondial des techniques d'impression de gravures du grand poète / artiste William Blake (1757-1827), parlera de la façon dont Blake imprime ses écrits et dessins grâce à son invention, qu'il nomme «la méthode infernale». En anglais. ( En collaboration avec une exposition à Banyuls des gravures de Michael Phillip d'œuvres de Blake.)
The last Friday of each month, Caféclat invites writers to present theirbooks and share their love for the written word.
Meet at the first floor of the Café Templiers, Collioure from 18h30 to 20h00. Admission is free.
Caféclat 31st May 2013 – Writers on writing at the Templiers, Collioure, 18h30
Michael Phillips, the world's foremost expert on the print-making techniques of the great Romantic poet/artist William Blake( 1757 –1827), will talk about how Blake printed his writings and designs through a technical innovation of his own invention, which he named "the infernal method". In English. (In collaboration with an exhibition in Banyuls of Michael Phillip's prints of Blake's works.)