Cancer Support France – Sud de France
April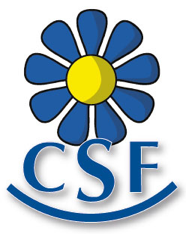 Hello Everyone
It's time to think about what April has to bring us. I really hope you can join us for some of the events or simply drop in for a chat at one of our coffee mornings. It would be lovely to see you.
Wednesday 2 April
Pablos Bar in Cerét
Come for a coffee and a chat any time between 10.30 and 12 noon. Renew your English books ready for some serious summer reading.
Saturday 5 April – 19h
Dance to the music of Nostalgie
Maison du Temps Libre, Eus
Bar – Tapas – Jeux – Tombola
Proceeds will be shared between CSF Sud and La Ligue Contre le Cancer.
Entrance is free but you must reserve a ticket (fire restrictions impose a limit on the numbers in the hall)
Contact Maggie Longworth on maggie.longworth@gmail.com, Penny Parkinson on pennycsf66@gmail.com or Gill Harrison on gillharrison66@gmail.com to book your ticket.
Tuesday 15 April
Our annual CSF Open Meeting is at the restaurant Les Delices de L'USAP.
As well as giving an overall CSF update we will be talking about a very important subject – the rights of Brits living in France. Please do join us if you can.
Coffee & biscuits at 10.15. The meeting starts at 10.30 and will be followed by lunch. There is an excellent Formule around 14€. Please let Penny (pennycsf66@gmail.com) know if you would like to attend the meeting and if you would like lunch.
Wednesday 16 April
Seed and Plant Exchange at Lizzie's Kitchen, Route de Prades, Ille-sur-Têt, 10 – 12 noon. There's still time to get your garden prepared for summer.
Monday 21 April – Easter Monday
Café des Artistes in Laroque is the venue for us to have our usual Book Exchange. If you've got family or friends visiting, please bring them along. Sit outside in the sun (hopefully!) buy a drink and take a book or two.
** ADVANCE NOTICE **
Sunday 4 May and Sunday 18 May
Vide greniers. We will have stands at St Cyprien (4th) and Polygone Nord (18th). If you can help at either of these two venues, please contact Penny on pennycsf66@gmail.com
Sunday 7 September
At Home at Caixas. A chance for our members to get together and enjoy the informal setting of Penny's garden. More details will follow nearer the time but put it in your diaries now please!
Best wishes to you all
Diana Eastaff
deastaff@yahoo.co.uk
With best wishes
Diana Eastaff
Please pass this on to anyone you know who may be interested in any of these events and for further information please contact me by e-mail on deastaff@yahoo.co.uk or by phone 04 68 82 90 49.

And check out our website at csf-suddefrance.webs.com for all our future events.