Cancer Support France – Sud de France
August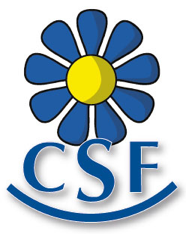 Hello Everyone
August is a bit of quiet month as far as CSF activity is concerned although that doesn't mean you can put your diary away and forget about us. Arrangements are being made for events leading up to the end of the year. There will be a lot going on but as this is the holiday season, the loose ends have still to be tied up. If necessary, I will send out a mid-month update to keep everyone posted!
Our quarterly CSF magazine Touchlines has come out. A copy has been posted on to the CSF Forum.


Please note that there won't be a drop-in at Lizzie's Kitchen in Ille-sur-Têt this month
Wednesday 6 August – Céret – 10.30-12
Our drop-in at Pablos Bar is open for business as usual on the Place Picasso. Book Exchange and a chance to meet friends.
Monday 18 August – Laroque – 10.30-12
Café des Artistes is the location for our second Book Exchange. Come and sit outside in the sun, bring your books or choose a couple to take away with you, buy a coffee and stay and chat with friends.
It is also useful to know that there are always, at each of these 3 locations, trained members who are available to answer your questions in confidence.
ADVANCE DATES
Sunday 7 September
English Afternoon Tea "At Home" at Caixas – 3pm
This year Penny and Frank are inviting everyone, including friends and family, to afternoon tea.
There will be speciality teas, sandwiches, cakes, scones and jam……. There will also be wine and beer, of course, and Lizzie and Bente will be playing for us.
English books will be available as usual, together with CSF goodies.
Could you please contact Penny (pennycsf66@gmail.com) with any offers of cakes and sandwiches.
Friday 26 September
The World's Biggest Coffee Morning is set to go ahead! The proceeds will be split between Macmillan Cancer Support and CSF Sud de France. We have received the Coffee Morning Kit with invitations and ideas for cakes.
It will be held in Maureillas.
The exact venue plus details about how we can all participate will be revealed at the end of this month.
Saturday 18 October
Autumn Bal – Bages – Salle de Réunion
The band Zircon will be playing at a dance organised to raise funds for CSF and La Ligue contre le cancer. More details soon.
November
Christmas Market
There will be a Christmas market as usual this year. The venue is under discussion at the moment.
Happy Holidays to you All!
Diana Eastaff
Please pass this on to anyone you know who may be interested in any of these events and for further information please contact me by e-mail on deastaff@yahoo.co.uk or by phone 04 68 82 90 49.

And check out our website at csf-suddefrance.webs.com for all our future events.