Cancer Support France – Sud de France
JANUARY 2014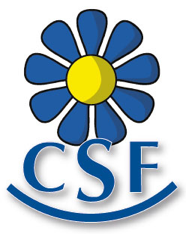 Hello Everyone,
First, may I wish you all a Happy and Peaceful New Year for 2014. CSF Sud de France is leaping into its fifth year and I would like to thank you all for your support in the past and I hope that you will continue with us into 2014.
1st January – Please note that there will be NO Drop In at Pablo's Bar in Céret this month. The first Wednesday of the month happens to be New Year's Day and Pablo is taking a well earned break! The Drop In will resume in February, so hoping to see you for a coffee and a chat on the 5th February when we will have some English books and a warm welcome!
15th January – Do call in at Lizzie's Kitchen, Route de Prades, Ille-sur-Têt between 10am and 12 noon for a coffee and a chat in a relaxed atmosphere. We'll be there with English books, information and a chance to share your Christmas and New Year stories!
20th January – With thanks to Mel and Fergal at the Café des Artistes, we will be at Laroque for the first Book Exchange of the year between 10.30am and 12 noon. Do drop by and exchange your Christmas presents. Don't forget – buy a drink and choose free books!
22nd January – 10am for a 10.15am prompt start. CSF Sud de France Annual General Meeting. This year this is being held near Carcassonne at the Auberge des Chênes on the Route de Limoux. It is just off the autoroute, at junction 23, sign posted "Carcassonne Z.I". Everyone is welcome, whether or not they are a member, and we have Shereen Defour talking to us. Shereen is a bi-lingual psychotherapist working in Perpignan, and her theme will be "The Impact of Culture on Mutual Understanding". We hope that this will lead to some lively discussion. Lunch is available after the meeting at a cost of €15 per person. This should ideally be pre-ordered by January 8th. Do contact me for menus choice and details of payment.
If you would be interested in attending the AGM, then I will be circulating everyone later to organise car sharing. Do let me know as soon as possible if you would like to join us and I can add you to my list.
All good wishes for New Year and looking forward to seeing you in 2014!
Penny
Vice-Presidente
CSF Sud de France (66)
Caze d'en Roque Jalaire
66300 Caixas
Tél: 0468 38 81 28
Please pass this on to anyone you know who may be interested in any of these events and for further information please contact me by e-mail on pennycsf66@gmail.com or by phone on 0468 388 128.

And check out our website at csf-suddefrance.webs.com for all our future events.