Alenya's Season Opens with Concert by OSAR
---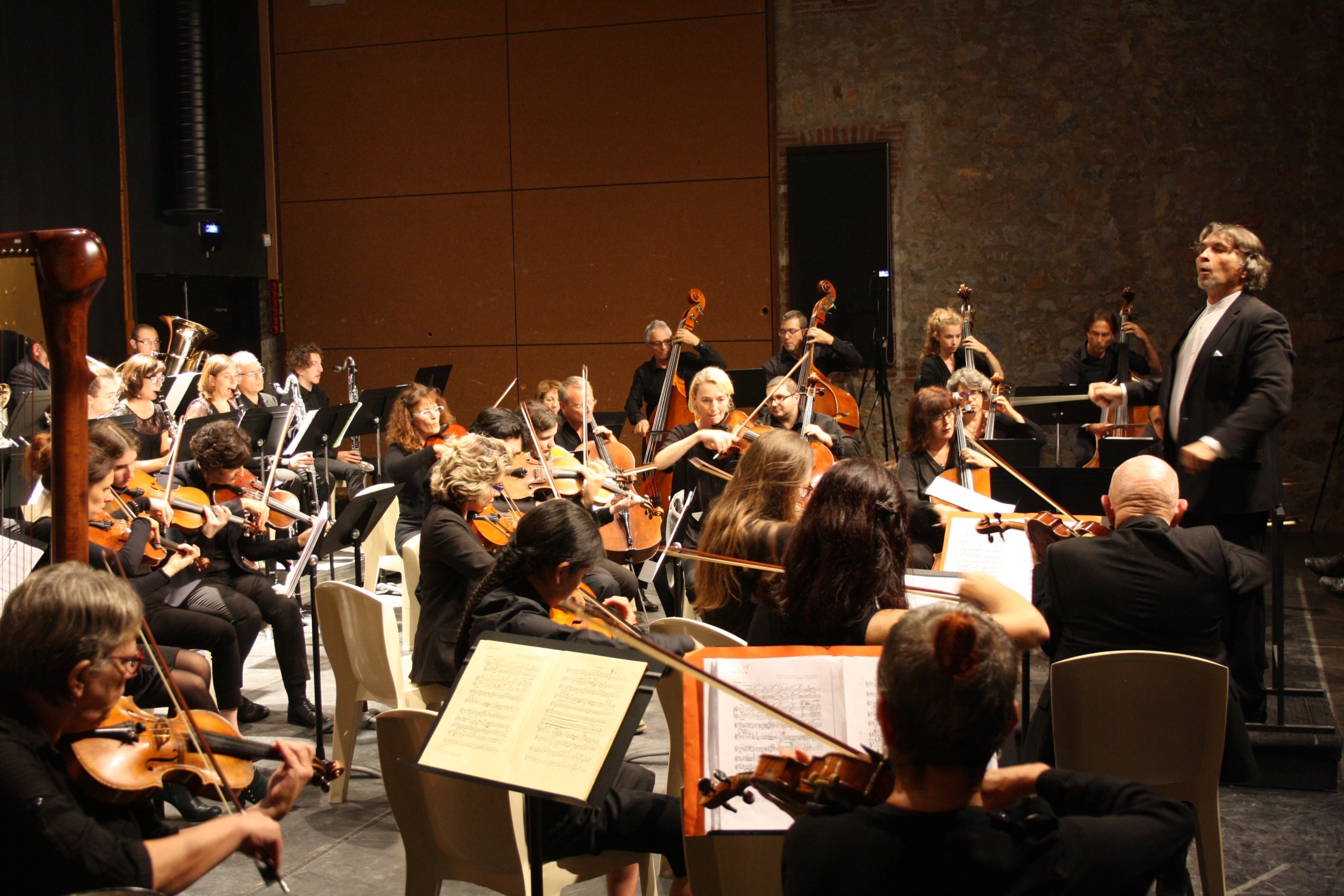 Alenya's Season Opens with Concert by OSAR
With the 4 step déconfinement plan set out by the government, it's like the region is slowly shaking off its winter covers to blossom in the springtime sunshine.
Alenya's cultural season, like so many events, was thwarted by the C-word last year so it's a pleasure to announce that the 2021 season will kickstart with a concert by the Orchestre Symphonique d'Alenya Roussillon.
In compliance with sanitary measures, audience numbers must be limited. To ensure a maximum number of people can enjoy the event, the orchestra will perform twice; once at 3pm, a second time at 6pm.
Programme
Part 1 : The Osar Baroque Ensemble "A415
D'all Abaco Concerto grosso : Largo e Allegro spiritoso,
H.Purcell Chaconne
A.Vivaldi Concerto in C major : Allegro, Adagio, Ciaccona
Part 2 : OSAR in Brass Band formation (brass and percussion)
M.A. Charpentier : Te Deum
J.S Bach Choral
H.Purcell Trumpet voluntary
C.Franck Panis Angelicus
G.Verdi : Triumphal March of Aida
G.Bizet Carmen medley
C.Hazell : Mr. Jums and Kraken
S.Joplin The easy winner
Part 3 : OSAR (in large formation)
J.S Bach : Choral of the Watchers BWV 140
J.Brahms : Hungarian Dances 1
H.Purcell: Lamentation of Dido
J.Brahms: Hungarian Dances 5
G.Fauré: Pavane
Z.Kodaly: Intermezzo from Hary Sanos No. 5
P.Mascagni : Intermezzo Cavaleria Rusticana
A.Katchatourian : Masquerade Waltz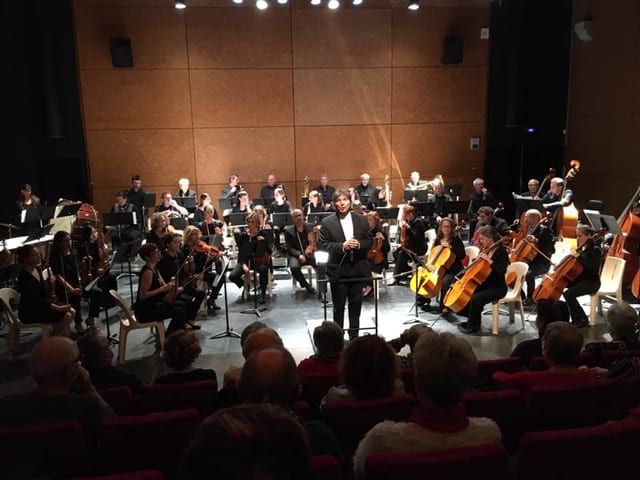 Practical Info
Tariff: 12€
Address: Salle Marcel Oms – Caves Ecoiffier, 66200 Alenya
Tel: 04 68 37 38 09
Email: culture@alenya.fr
Website: www.alenya.fr