Christmas in Perpignan
---
1st December 2022

-

2nd January 2023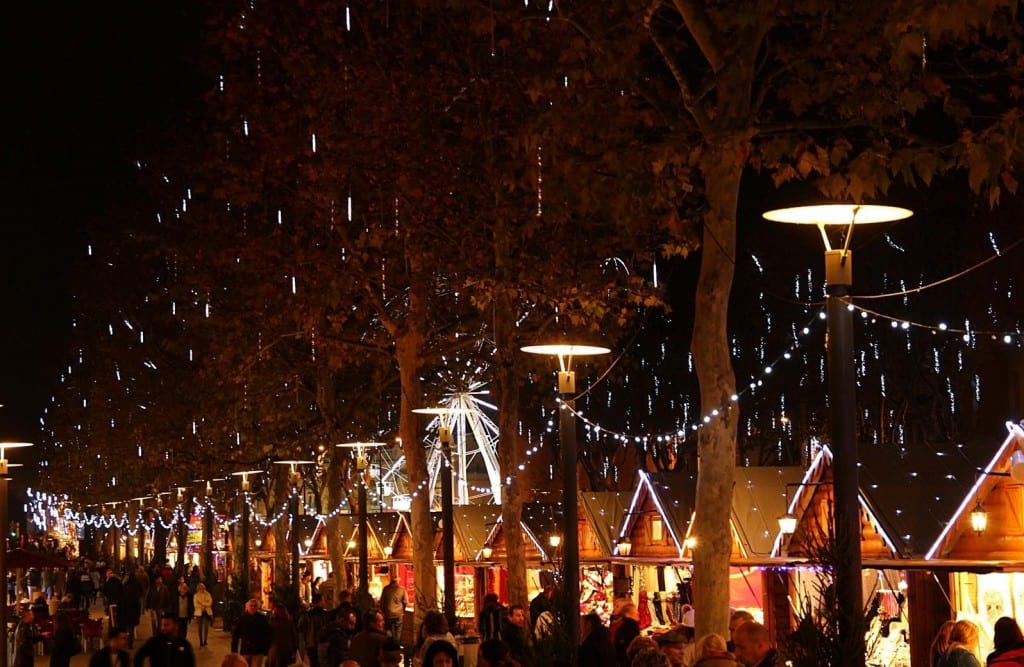 Christmas in Perpignan
It's been another tough year, but despite all that, Perpignan are going full steam ahead with Christmas!
Whether you're looking for the perfect gift or simply soaking up the festive atmosphere, the lights will be on, the market will be open and the big wheel is readying itself to spin… and Santa Claus is coming to town.
Illuminations
We love strolling the streets of Perpignan any time of year, but under the twinkling lights with the odour of roasted chestnuts and mulled wine in the air, there's no better time than Christmas!
The lights will be switched on at 6pm on Saturday 26th November, followed by the new addition to the programme this year: a grand parade with 10 floats and a procession 140 strong. Round off the night with a live concert in front of the Office de Tourisme (place de l'Hôtel de ville).
Marché de Noël
Again from the 26th November, the banks of Quai Vauban welcome the festive red painted wooden chalets under twinkling lights. You can find beautiful, artisanal gifts for the whole family and enjoy some of the finer Christmas offerings such as oysters and Muscat.
Additional food and drink-oriented chalets will line the Allées Maillol (near the Palais de Congrès).
La Grande Roue
In Place de la Victoire, overlooking the historic Castillet, Perpignan's very own Eye will whisk festive frolickers up, up and away. Ferris wheel fans can soar high above the town and take in the magical scene while the little ones enjoy the rides back on the ground.
Find out more here.
Fair Rides
Not one but TWO Christmas fun fairs will throw open their doors in Place de la Catalogne (in front of the old Fnac building) and Place Arago.
Concerts
To get you in the festive spirit, enjoy live music in the town's squares.
Saturday 17th December, 6.30pm, Gospel Fever, place de la République
Sunday 18th December, 5pm, Evelina Simon, place de Verdun
Sunday 18th December, 5pm, M. & Mrs Marvel, place de la Loge
Wednesday 21st December, 5pm, Lisa Yang, patio de l'Hôtel de Ville
Wednesday 21st December, Harmony Graces, place de la République
Thursday 22nd December, 5pm, Evelina Simon, patio de l'Hôtel de Ville
Thursday 22nd December, Gospel de la Casa, place de la République
Fire works
On Friday 23rd December, head to the Castillet for an evening of live carols and music from Gospel groupe from 7.30pm and then a spectacular firework display from 8.30pm.
Ice rink
For environmental and energetic reasons, there will be no ice rink this year.