Diamond Dance
---
13th December 2018
|
42€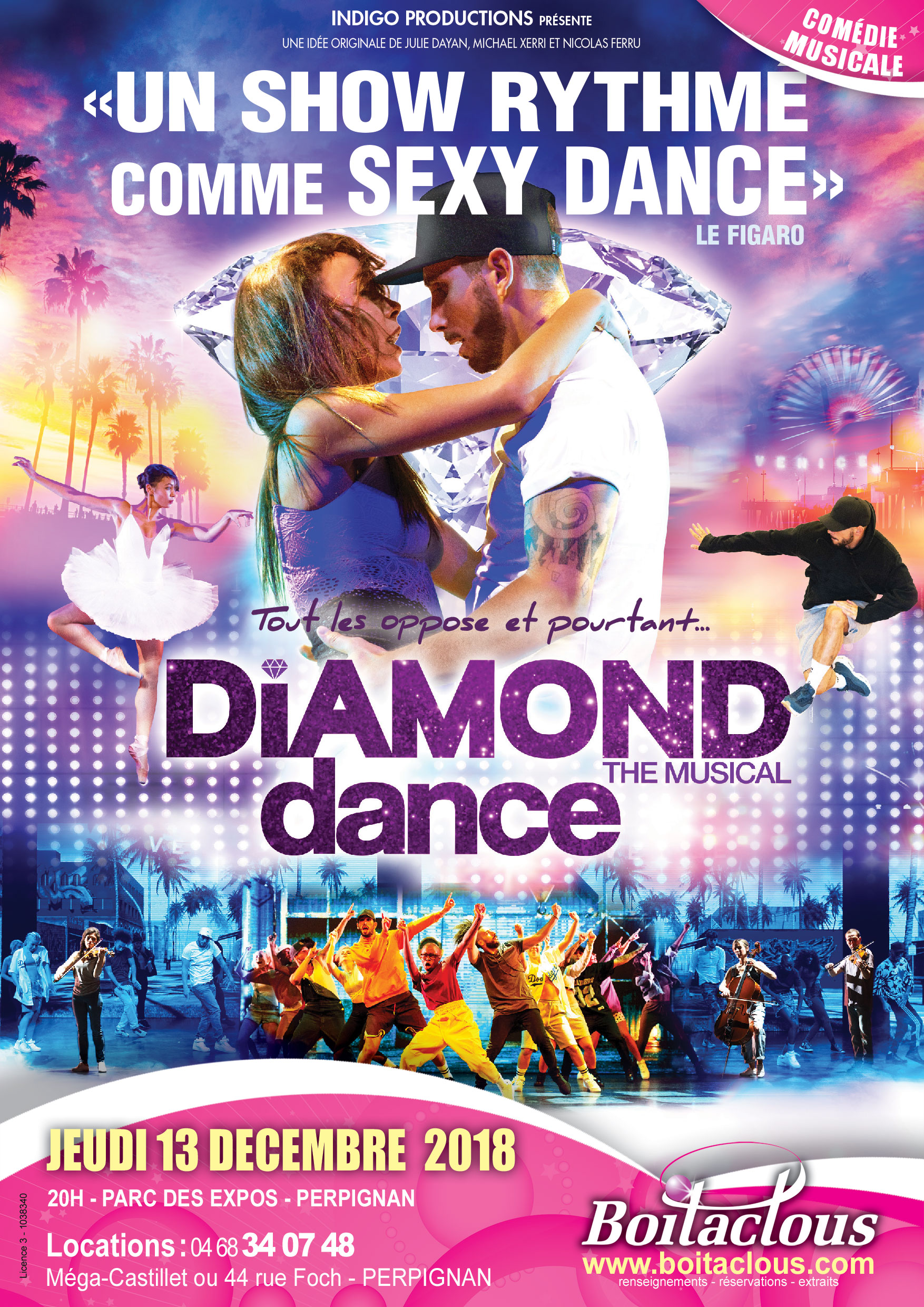 Diamond Dance
Diamond Dance The Musical is an original and surprising encounter between the worlds of classic dance and hip hop.
*In this masterfully orchestrated show, the distinct codes and conventions of each genre collide in a whirlwind of colour and energy! Will these two diametrically opposed planets meet in the name of their love?
Oscillating between performance and sensuality, the skillfully combined talents express the pure joy of communicative dancing. It's a feast for the eyes and the heart!
8pm
Buy your tickets:
Online here
Call 04 68 34 07 48
Email reservation@boitaclous.com