That sinking feeling –
traditional Catalan fishing boats
by Simon Newman
---
It was the perfect storm of 1913. A local fisherman, Josep Llanas, was caught off the port of Collioure with his sails torn to shreds as huge waves broke over the boat's bows flooding the hull. Frantic efforts to bail out were to no avail and as a final act he prayed to Notre Dame de Consolation (Our Lady of Comfort) for safe deliverance to his maker.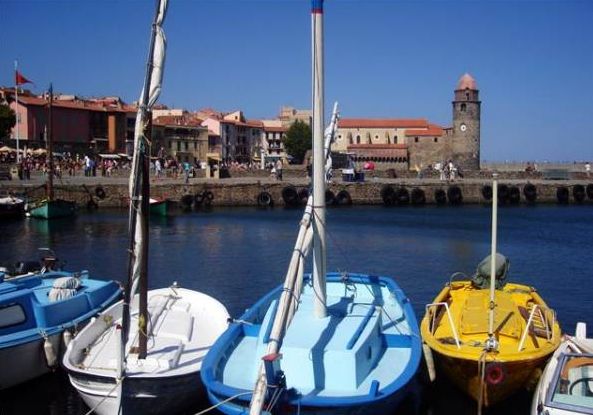 Mercifully, and despite the appalling weather conditions that day, signal reception held-up and the patron saint of Catalan fishermen responded to the prayer with a message to remove the sinking boat's rudder. Our stalwart mariner, by now up to his plums in freezing briny, just managed to complete this task before his stricken vessel disappeared beneath the surface.
Miraculously the howling wind turned around and clinging to the wooden rudder for buoyancy Josep was blown back towards the harbour where eager hands dragged him safely ashore.
A poor fisherman with no insurance, Josep could ill-afford the cost of building a new boat with which to continue his livelihood. On the bright side however, at least he didn't have to buy a new rudder.
Local fishermen chipped-in and very soon Josep was back at sea plying his trade in a new craft that carried the name of the saint who, he was convinced, had saved his life.
As it turned out it was to be one of the last traditional Catalan fishing boats to be built, for by the end of WW1 the internal combustion engine had replaced sail on most new commercial vessels.
Josep's boat can still be seen today moored at the main quay at Port Argeles from where she is regularly taken out on regattas. Local folklore has it that the boat is divinely blessed and will always steer it's skipper and crew back to port safely. Doubters could always take along a GPS as backup.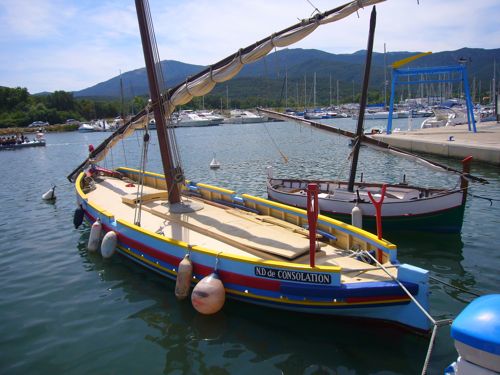 Though originating from the Mediterranean basin, the design roots of the traditional Catalan sailing boat are the subject of keen debate among aficionados.
Arab dhows from North Africa certainly lent their influence and there are clear styling echoes from some early Greek sailing craft. Other clues can be seen in the Maltese gozzos as well as the Balearic llauts, both traditional styles of sail boat typical of their respective regions.
In their heyday these distinctively shaped boats were used not only for fishing but for the transport of harvest produce, passengers, building materials and barrels of wine. And amazingly, given a typical boat length of little more than six metres, livestock were said to be sometimes carried on board. Gerbils presumably.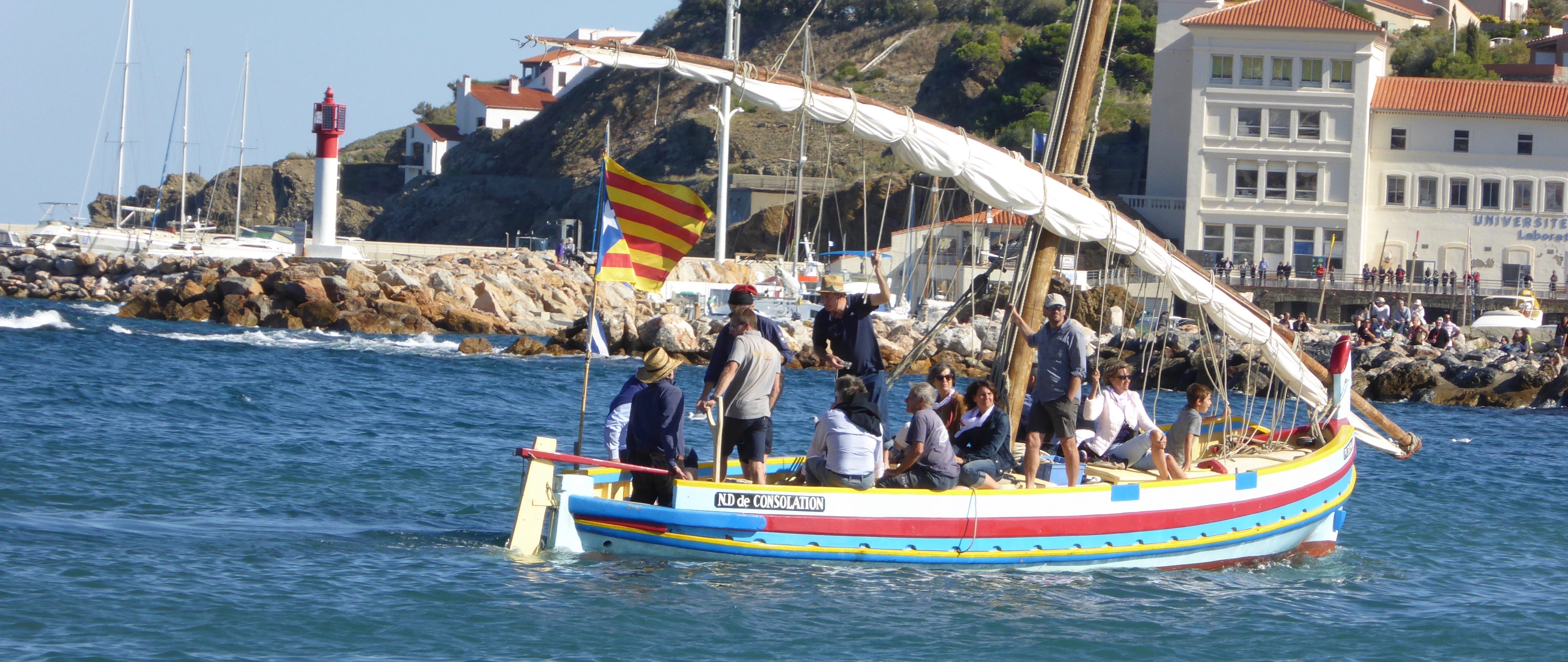 These boats were exceedingly tough, using Iroko and other heavy-duty hardwoods in their construction. But their considerable weight rendered them heart-stoppingly slow to rise from the troughs of deep waves especially when carrying cargo. A certain Collioure fisherman might well have said that this was, in many respects, somewhat of a design flaw.
However plenty of these old boats still remain sea-worthy and can be seen in use throughout the region today.
Every September in L'Escala at the Festa de la Sal (Salt Festival) several Catalan boats sail into the harbour carrying supplies of salt used in the preparation of anchovies.
And at Banyuls-sur-Mer in October, during the Fete de Vendanges (Festival of the Vine Harvest) a colourful fleet carrying grapes arrives in the town's main bay, replicating the times when the produce would be transported the length of the Costa Brava and beyond.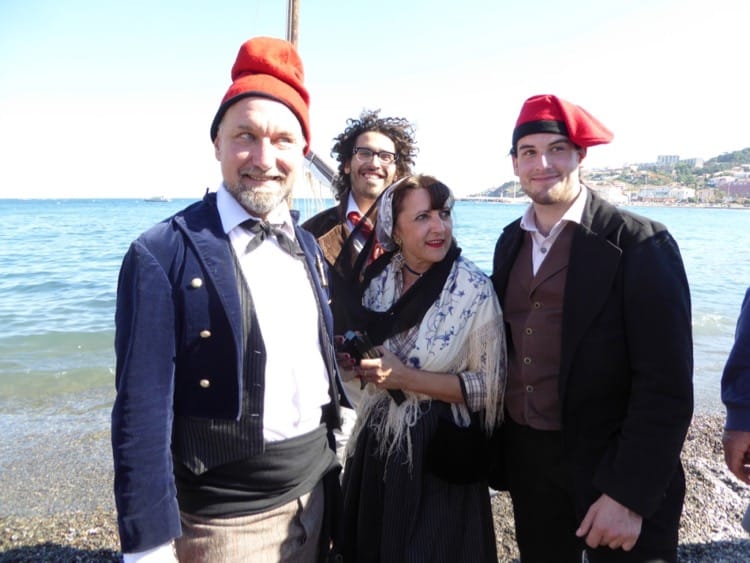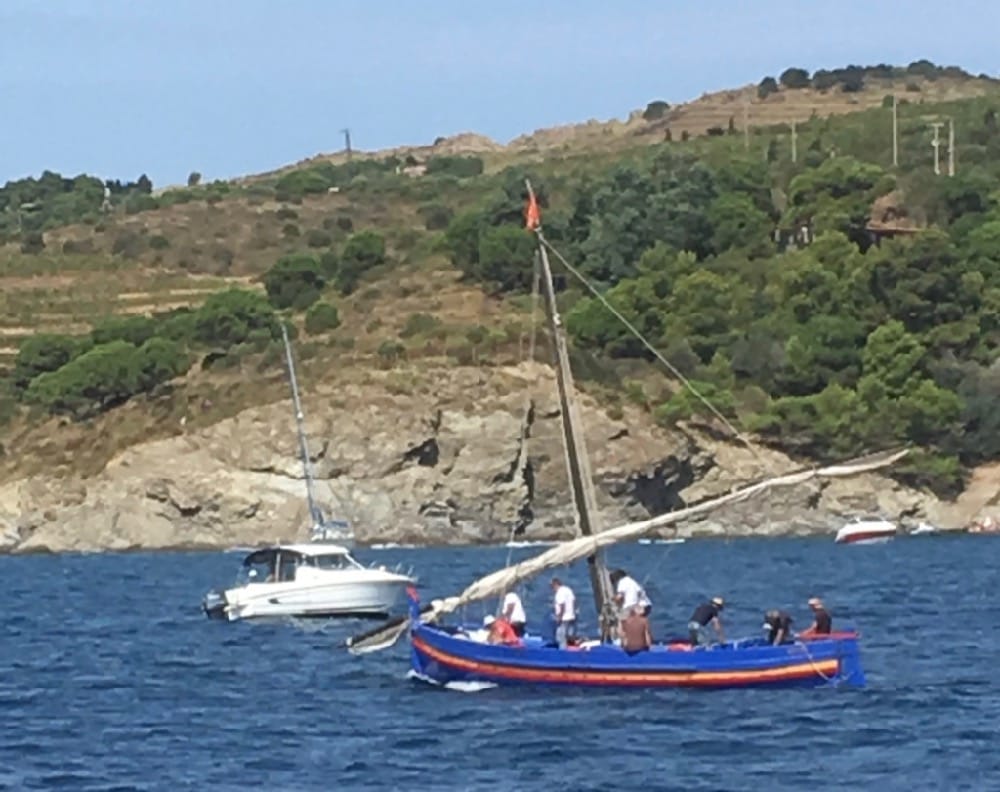 So there we have it. Traditional Catalan fishing boats – ponderous and apt to sink under load, but awfully pretty.