Festi'Kids, Canet en Roussillon
---
23rd April 2019

-

3rd May 2019
Event Navigation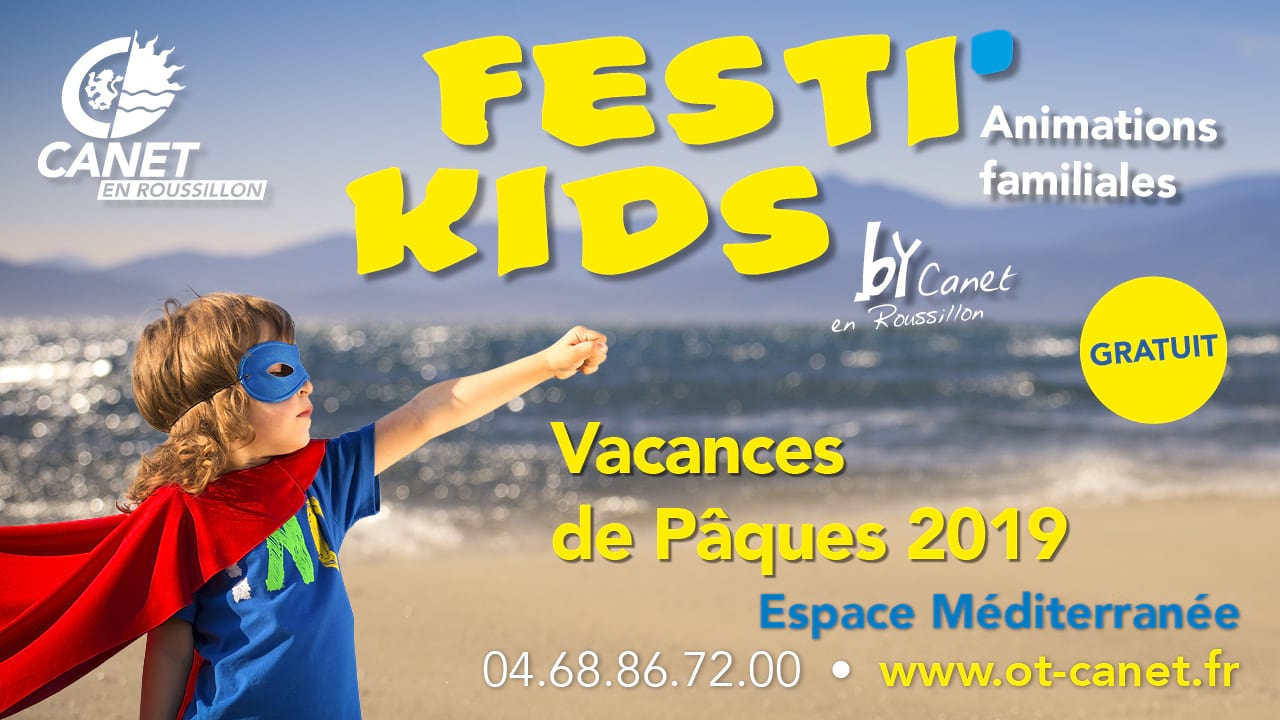 The Office de Tourisme in Canet is putting on activities and entertainment to keep your little bunnies occupied this Easter
Head to the Espace Méditerranée in Canet during the hols and discover a diverse program of activities and workshops, provided free of charge every afternoon from 2.30pm to 6pm.
The little ones will be spoilt for choice!
Programme
Tuesday 22nd April – Dexterity – Bucking bronco, boxing, twist-n-fall, giant football target
Wednesday 23rd April – Art – Graffiti workshop, caricature & painting workshops, wooden games
Thursday 24th April – Circus – 20 different workshops including face painting, photography etc.
Friday 25th April – Air – wind mill & kite workshops, soap bubbles, wooden games
Tuesday 30th April – Agility – giant marbles, interactive speed touch, hobby horses on wheels, spider's cage
Thursday 2nd May – Recycling – workshops using recycled materials, wooden games
Friday 3rd May – Sea – decoration workshops, outdoor laser game, sand castle competition