Festival de Théâtre Saint André 2017
---
1st July 2017

-

7th July 2017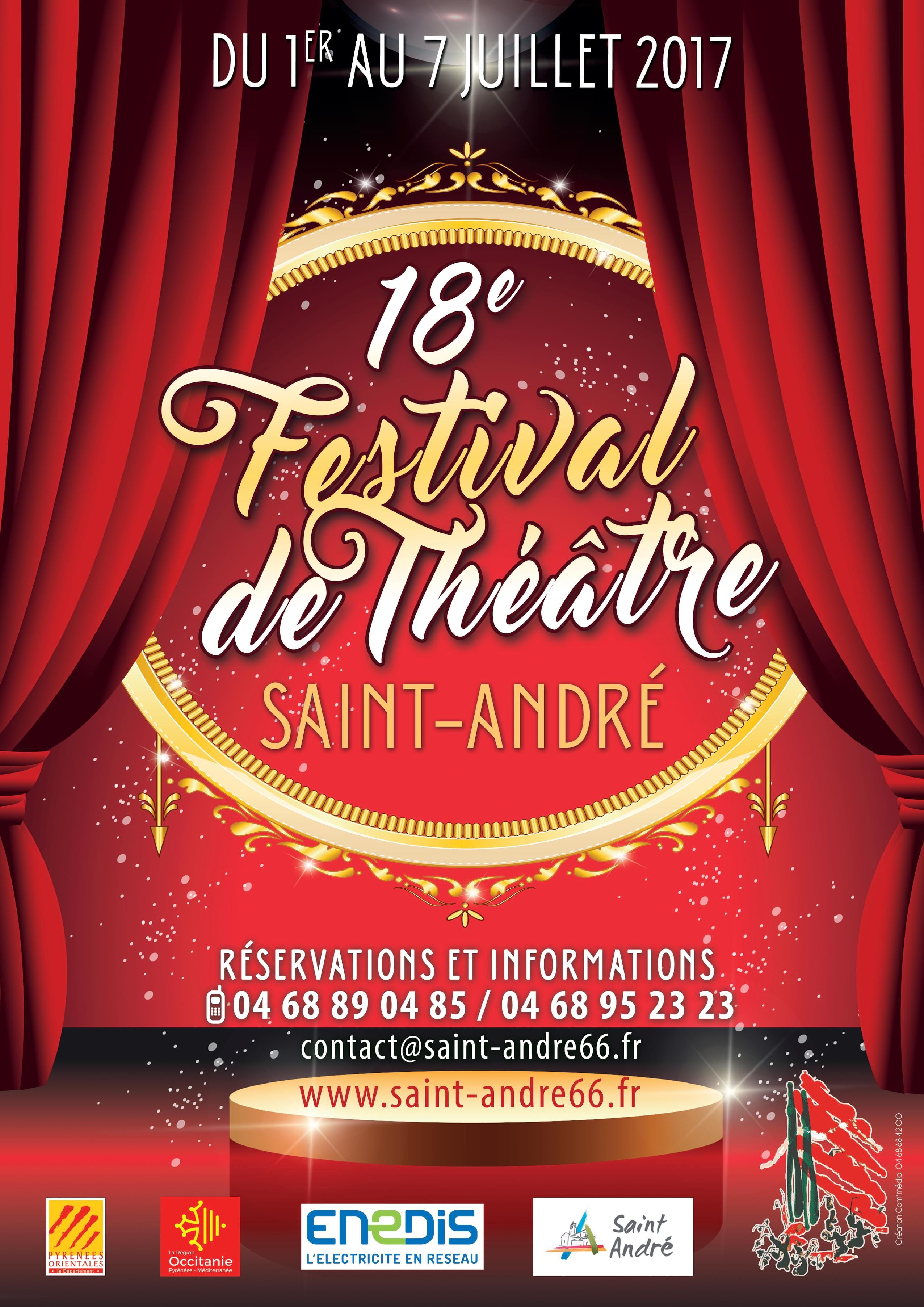 Saint André welcomes visitors to its 18th annual Theatre Festival from Saturday 1st July to Friday 7th July.
Daily performances in the Salle des Fêtes and the Théâtre du Verdure.
In a town of just 2700 inhabitants, Mayor Francis Manent is the first to admit that a festival of any kind can be a perilous undertaking ; particularly when arts funding is no longer readily available. Regardless, he and his constituents regard the Festival de Théâtre de Saint André as « necessary ». Not only are they promoting creative expression in a society too-oft obsessed with profit, they are also providing a forum of cultural discussion, inviting audiences to analyse their fears and overcome their prejudices.
With 2 shows every day, the 2017 schedule is brimming with talent. From an interpretation piece based on survivors' stories from the Chernobyl and Fukushima disasters to a farcical Chekhov-inspired burlesque sketch, this year's programme is as eclectic as the actors are decorated. With winners of the Annecy Escholiers Festival, the Quebecois Mont Laurier Festival and the renowned Theatre Festival of Avignon ; audiences are set to be regaled by some of the finest theatrical artists performing in France today.
Single show : €10
5 show pass : €25
5 show + finale pass : €35
10 show pass: 40€
10 show + finale pass: 50€
Festival Finale : €15
Find the full programme here.