Hisse & Oh, Port Vendres
---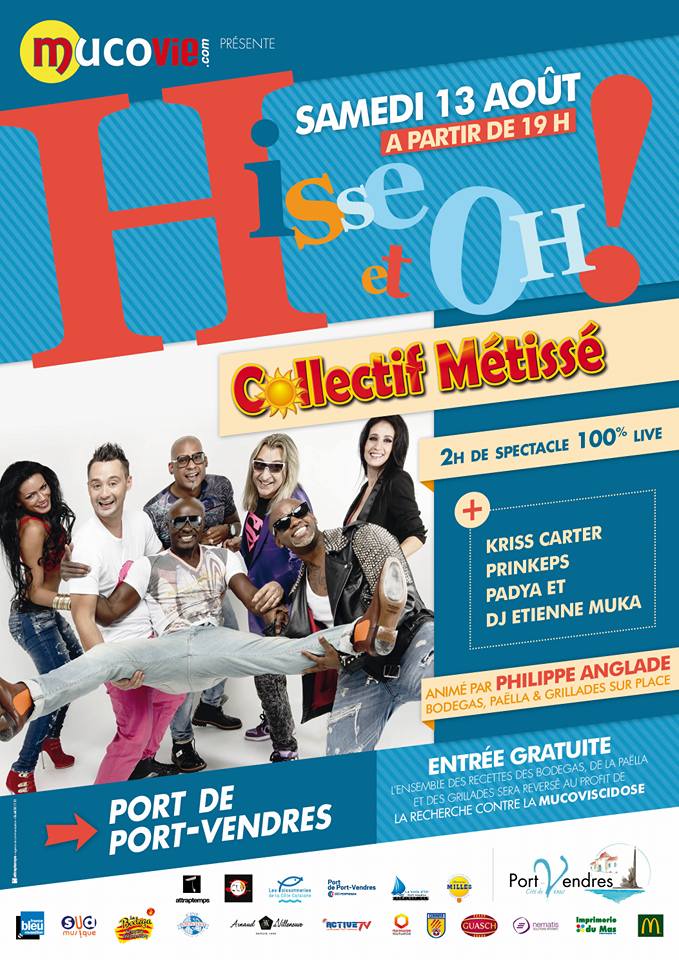 Charity music festival in Port Vendres, raising funds to fight against cystic fibrosis.
Proceeds from the event will be used to fund crucial research into the genetic disease, cystic fibrosis, which affects over 6000 people in France.
This year's 'Hisse et Oh' music festival, organized by the association Mucovie in partnership with the town of Port-Vendres, will take place on Saturday 13th August.
Now in its 6th year, this 2 hour extravaganza promises to be bigger and better than ever before.
Bodega, paëlla, BBQs and of course, 100% live music… get involved and help to improve the lives of those affected by cystic fibrosis.