La Belle Rouge, Vallée des Garrotxes
---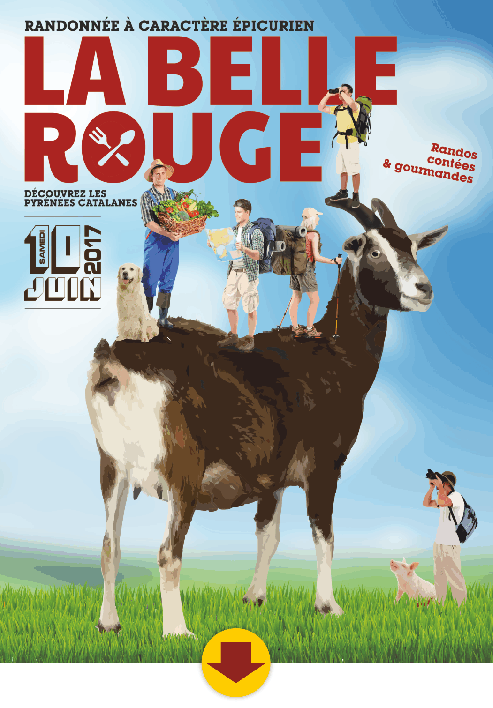 What could be more pleasant, more convivial, then sharing a great meal under the beautiful, sunny skies of the Catalan Pyrenees? Combining the great outdoors with the finest in gastronomic pleasures is La Belle Rouge: an unmissable occasion to discover the rich, natural heritage of our region.
Each year, the Communauté de Communes Pyrénées Orientales organises a sumptuous tour of one of our region's many spectacular locations, with gourmet refreshments along the way. This year, discover the Vallée de Garrotxes. Leaving from the picturesque village of Sansa, there are two different circuits available: 8km, climbing to an altitude of 1790m, or for the truly adventurous, a 12km circuit, climbing to 1880m.

Option 1: Self-guided walk (8km / 12km)
Go at your own pace and discover the magic yourself without a guide
12€
Depart between 10am – 11am
Option 2: Guided 8km walk
Delve a little deeper and discover the tales and legends of the area with an expert guide
15€
Depart 10am
Option 3: Guided 12km walk
Discover the tales and legends of the area and learn about the unique flora and fauna with this in-depth guided walk
15€
Depart 10am
Collect your Pass Rando 2017 from the welcome point in Salsa between 9am and 10am.
Dogs welcome (to be kept on a leash)
Download the registration form here.
Send your completed application forms and cheques (payable to Trésor Publique) to:
Communauté de communes Pyrénées catalanes
Col de La Quillane.
66210 LA LLAGONNE
All applications must be received BEFORE 1st June