Legends of Rock come to Perpignan
---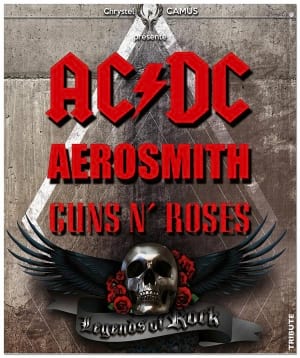 Calling all rockers 'n rollers!
Hells Bells! On Thursday 21st December, from 8pm, the Grand Hall of Perpignan's Parc des Expositions will pay homage to some of rock and roll's greatest names.
You'll find yourself Knockin' on Heaven's Door with Legends of Rock; a performance from 3 quality tribute bands for rock royalty AC/DC, Aerosmith and Guns n' Roses.
So if you Don't want to miss a thing, then Walk this way and book your tickets now!
Available from most major retailers and online here.
(That's it for the tenuous quotes now, but my… Ain't it fun?!)