OPERA: L'ELIXIR D'AMOUR
---
Event Navigation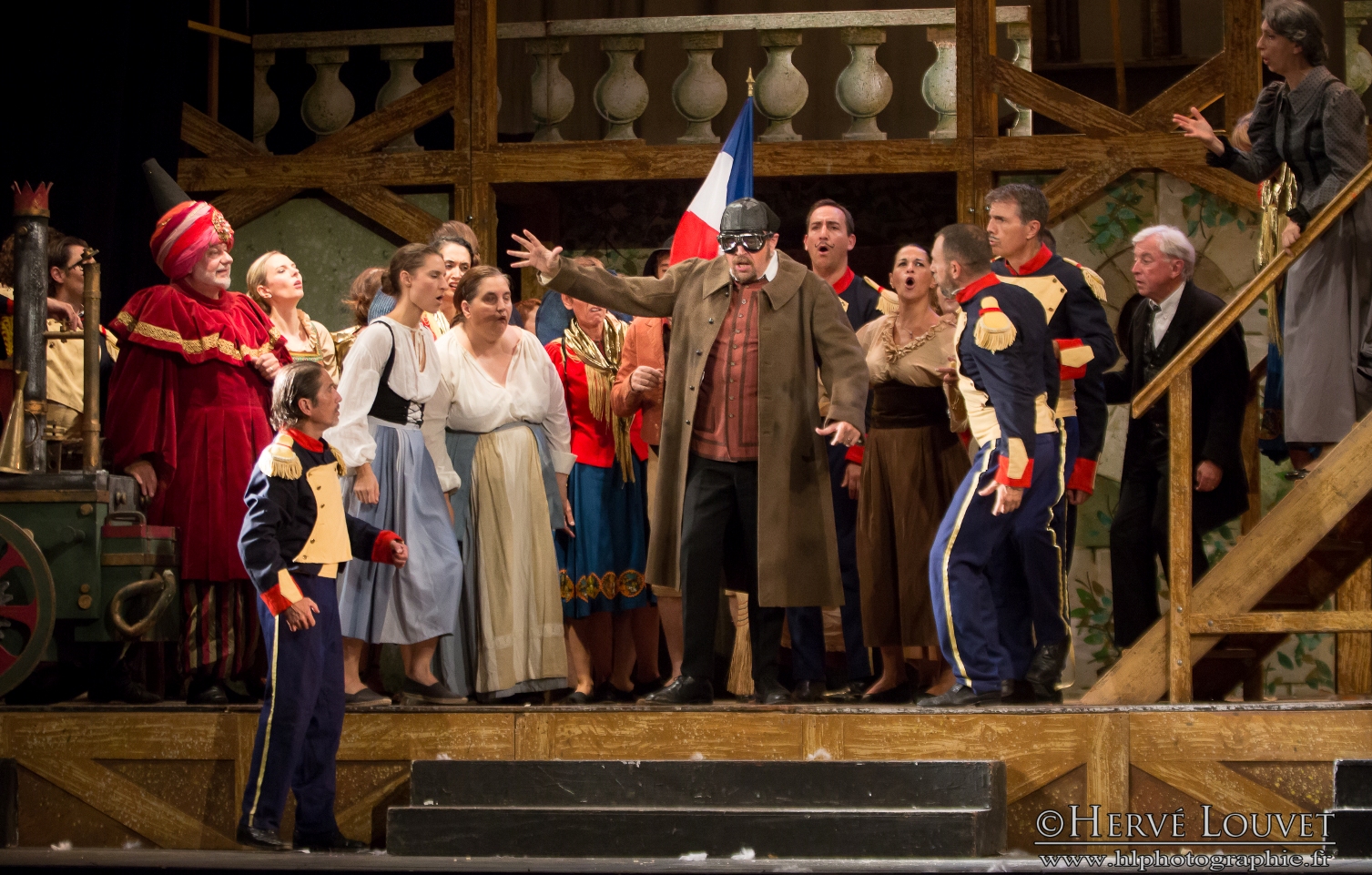 by Gaetano Donizetti
Coproduction with the Conservatoire Perpignan Méditerranée conducted by Daniel Tosi, and Misto Musica
20h30
The Elixir of Love premiered in Milan in 1832, and was an instant success, despite Donizetti allegedly saying of the cast;.. "it bodes well that we have a German prima donna, a tenor who stammers, a buffo who has a voice like a goat, and a French basso who isn't up to doing much." In the next 10 years, the sentimental comedy became the most popular opera in Italy.
A lighthearted romp, featuring a phony love potion that turns out to be nothing but a bottle of cheap, red wine.
Nemorino is in love with Adina, but she's rich and he's poor, and Adina won't give him the time of day. After hearing the legend of Tristan and Isolde, Nemorino wonders if a love potion might do the trick.
Cue the arrival in town of Dulcamara, travelling salesman and purveyor of a bottled cure-all.
But time is running out – Adina has agreed to marry the pompous Sergeant Belcore. Will the potion work? Will Dulcamara get out of town before anyone discovers it doesn't? Will Nemorino get his girl?
Along with the laughs, Donizetti's unassuming comedy demonstrates that, when it comes to love, the genuine article beats any potion-induced passion.
Written in the 'bel canto' style
Daniel Tosi will lead a discussion on the same evening at 19h intitled «L'élixir d'amour ou le dernier bal canto ». FREE ENTRY (talk)