Patrouille de France, Port Barcarès
---
Event Navigation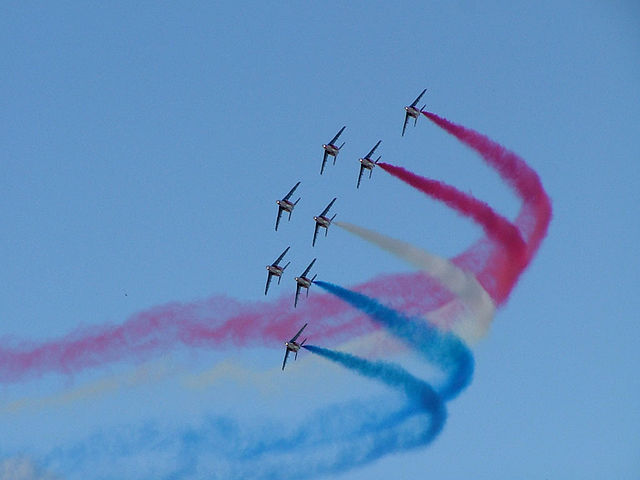 French Aerobatics Display, Red Arrows style
This yearly event is guaranteed to leave you with a crick in your neck as the Patrouille de France meet up in the skies for a fabulous demonstration and exhibition of their skills to celebrate the Fête nationale.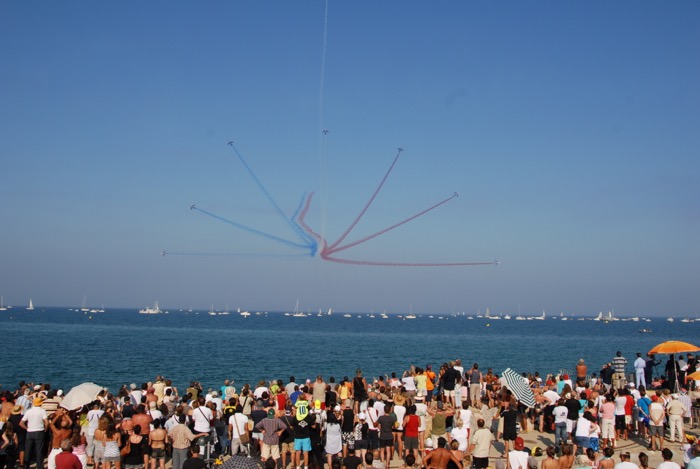 On the 14th July, just a few hours after flying over the Champs-Elysée in Paris, the planes will fly over Port Barcarès, trailing their red, white and blue smoke.
Then, on the 15th July, in a show that lasts more than two hours, 8 Alphajet pilots of the precision aerobatic demonstration team of the French Air Force perform formation flying of the highest class.
Included in the display will be close formation flying, opposition passes, solo routines and synchronised manoeuvres that will have you slack jawed and holding your breath.
The Patrouille de France is the oldest and one of the best display teams in the world. The French team's history stretches all the way back to 1931 but it was not until 1953 that the name Patrouille de France was presented as the official name, meaning that this year is their 70th anniversary!
In 2009, Commandant Virginie Guyot was appointed leader, becoming the first woman in history to lead a demonstration team. She no longer holds the position, as no one can serve as leader for more than a year, but she still set a world record!
Every year the show draws huge crowds, so parking can be an issue. Our advice would be to head down early, on public transport where possible, take a picnic and enjoy a day at the beach, whilst also grabbing the best spot!
For more info, contact the Office de Tourisme
04 68 86 16 56