14 July Fete Nationale
---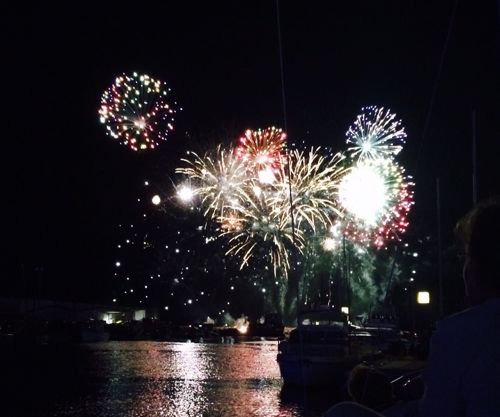 FETE NATIONALE CELEBRATIONS

La Fête de la Bastille or Fête Nationale marks the storming of the Bastille prison in 1789 and the beginning of the French Revolution.
The Bastille was seen as a symbol of the absolute power of Louis the 16th's Regime and its storming and defeat represented a symbol of liberty in the fight against perceived oppression of French citizens by the Monarchy.
Bastille Day was declared a French national holiday in 1880, a celebration of the birth of the Republic.
Processions, fireworks, dancing, and a lot of celebrating mark the event every year throughout France.
SOME KIND OF EVENT WILL TAKE PLACE IN MOST TOWNS AND VILLAGES.
At the time of publication, the following events have been confirmed for 2019, weather permitting. Please double check with your local tourist office for any changes to dates, times and places.
1

3

t

h
Arles sur Tech
Flame-lit parade, fireworks & bal
Banyuls sur Mer
Grillade & music
Canet-en-Roussillon
Fireworks and disco – plage centrale & Place Méditerranée
Formiguères
Concert and fireworks – village
Perpîgnan
Fireworks & music – Castillet
Port Barcarès
Fireworks – Place de la République
Prats de Mollo
Parade with flames – fireworks – sardanes
Thuir
Live music and dancing – Place de la République
Vernet-les-bains
Bal and fireworks – Place de la République & Pont du Rudyard Kipling
1

4

t

h
Argeles-sur-Mer
Concerts, bandas & fireworks
Banyuls-sur-Mer 
Sardane and bal, place Paul Reig
Céret
Morning parade with vin d'honneur
Le Boulou
Concert and fireworks
Prades
Bal with fireworks
Saint Cyprien
Concerts, bal and firework display
Saint Féliu d'Amont
BBQ, concert and firework display