Picasso and Flamenco
---
22nd January 2016 at 19h00
Event Navigation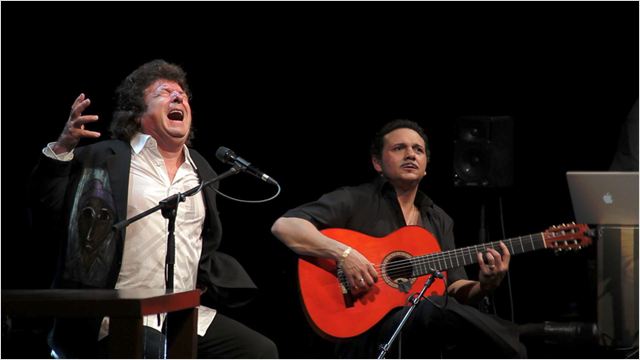 A new collaboration from the Castilet cinema, based around the two main creators of modern flamenco, Paco de Lucia, flamenco guitarist, composer and producer and Enrique Morente, flamenco singer and controversial figure within the world of contemporary flamenco. Two films, a buffet (bring your own and put in on the table to share) and a special musical interlude with dancer-singer Lorenzo Ruiz.
Morente, flamenco y Picasso
The film "Morente, flamenco y Picasso"(2012) follows Enrique Morente, one of the great voices of flamenco, up to his last public appearances.
Alongside his impressive traditional repertoire, he adds to music some little known poems of Pablo Picasso.
The film also tells the story of the great friendship between the painter and his barber, Eugenio Arias Gerranz and visits the historical Arab Baths of Granada, Buitrago de Lozoya and the Barcelona Liceo, where he recorded unforgettable concerts, and sang for the last time with his two daughters, shortly before his death.
Paco de lucia, flamenco legend
Paco de lucia, flamenco legend
"Paco de lucia, flamenco legend (2015) was the last tribute to this Andalusian genius who died in 2014. The documentary film made by his son tells of this incredible and unconventional guitarist and composer, one of the first flamenco guitarists to successfully cross over into other genres of music such as classical and jazz.
Lorenzo Ruiz
A native of Granada, Flamenco has always been a way of life for Lorenzo Ruiz
Full of creativity, enthusiasm and genius, Lorenzo Ruiz develops a pure Flamenco, a fiery dance,