Swing on a Platter, Perpignan
---
Event Navigation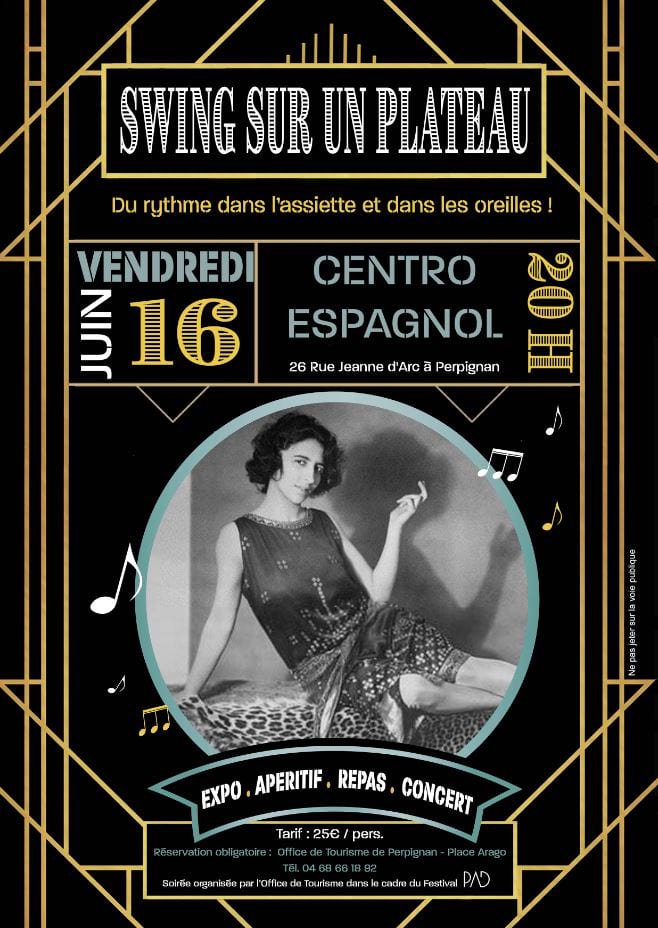 Perpignan's Office de Tourisme is launching its new and exciting series of banquet evenings, with an opening night at the upcoming PAD Festival. On Friday 16th at the Centro Espagnol let your taste buds tingle and your toes tap with Swing on a Platter.
In partnership with some of the region's biggest gastronomic gurus, this evening of sumptuous swing will inaugurate the second edition of the Perpignan Art Deco Festival. Enjoy an aperitif cocktail from le cave Byrrh, a flagship tipple from the swing era. Then sample the Art Deco menu, created for the occasion by top chef from Toques Blanches and le Clos de Lys, Franck Séguret. All hosted in the 1930s venue, le Centro Espagnol.
Montpellier-based swing band, Canibal Dandies, will be joined by local swing dancers, Rock-Swing 66, for an evening full of rhythm, colour and flavour.
Reservations are essential!
Vintage/retro attire recommended!
Call 04 68 66 18 92 to book your places today.
More banquets (brunches, lunches or dinners) will be held throughout the year in Perpignan's finest heritage locations. Watch the space for more info.