Walk for the Climate
---
16th March 2019 at 14h30

-

16h30
Event Navigation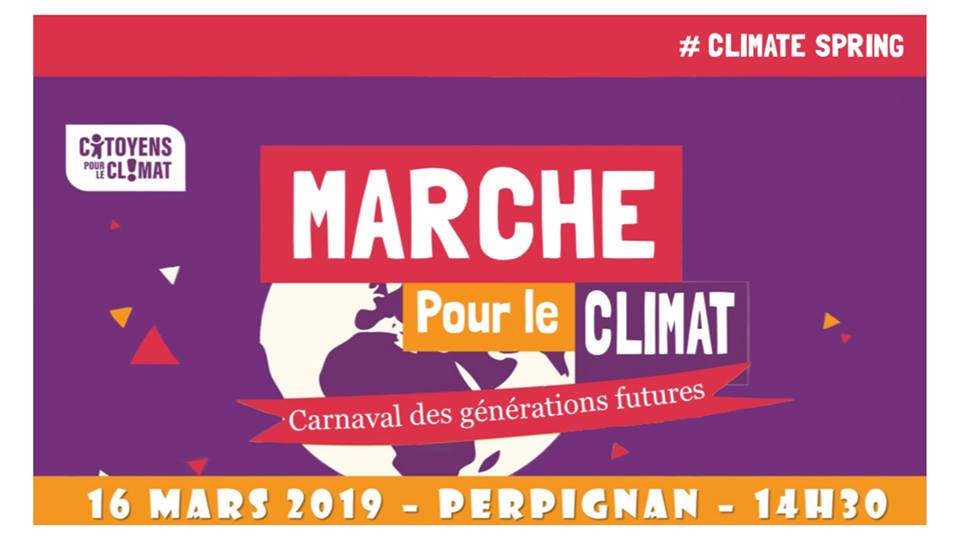 As environmental protests gain momentum around the world, the next united drive in France takes place on Saturday 16th March.
Following the national students' strike on Friday 15th March, this will be the 5th general climate protest to be held in Perpignan since October of last year, with numbers steadily increasing from 800 for the 1st movement to 1200 just before Christmas.
Organisers, Citoyens pour le Climat Perpignan / Pyrénées-Orientales, are calling on all citizens, residents and visitors to come together this Saturday to show their commitment to combating global warming.
Here are just some of the reasons to join the movement:
🌍 Show governments and our local elected representatives that climate issue must be put back at the heart of all decisions
🌍 Support our national associations in their legal actions against the government for its breach of climate obligations
🌍 Say that we, as citizens, agree that we should protect the planet for ourselves, for our children, and for future generations
🌍 Demand action on specific issues such as pesticides, single-use plastics, water & air pollution…
Together, we are no longer just a drop of water.
Together, we become an ocean capable of moving mountains so
join the movement,
join the march!
It's not all doom and gloom
Although the situation is critical, the walk itself will be a celebration of community action, an expression of hope for the future. And what better way to celebrate this idea of change and hope, than carnaval!
So join the party in your most beautiful (or most ridiculous!) recycled, homemade, sustainable costumes!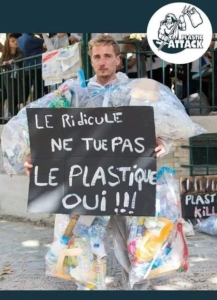 Meet at the Place de le République in Perpignan at 2.30pm and follow the climate carnaval through the streets of the town centre.
The event will also include:
🌎 Eco-friendly face painting
🌎 Kids' corner & games
🌎 Concerts
🌎 Wall of resolutions
🌎 Communal picnic
🌎 And much, much more…!