Saturday, 19th October 2013
Les petits chaperons rouges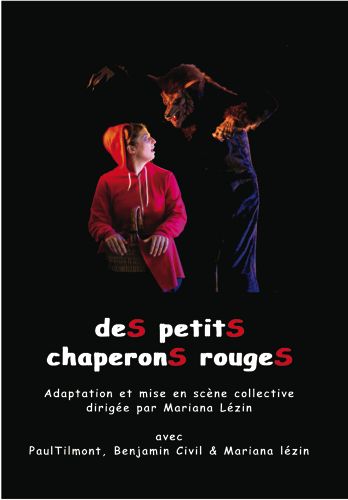 To celebrate its bicentennial, the Théâtre Municipalin Perpignan is putting on "Little Red Riding Hoods" by the company Troupuscule on Saturday, 19th October at 16h30.
And no, I haven't spelt it wrong. The theatre group believe that there was not a single "Little Red Riding Hood" but several according to fairy tales by Perrault, Grimm, Pommerat Leray, etc..
Dressed in her famous red hood, she passes through an unknown forest. Everything seems both magical and disquieting. And then the wolf … so big, so scary, so attractive. Which one will be the winner, the wolf or the girl?
Tickets: € 5 for children up to 10 years and 8 € for adults