Cancer Support France – Sud de France
May 2013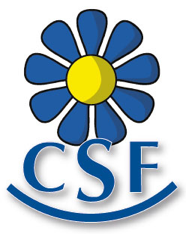 Dear Everyone,
As well as our regular monthly events which will be continuing through May, we will also be at the St Cyprien vide grenier on Sunday 12th.
Make a note of the dates below and do come and join us!!
Wednesday 1st May – Drop in to Pablo's Bar at Céret any time between 10.30am and 12 noon. There will be a warm welcome, a cup of coffee and some English books available for you. This is an informal opportunity to have a chat amongst friends on any subject.
Sunday 12th May – We will have a stand of English (and some French) second hand books at this vide grenier which will take place at St Cyprien Plage between 9am and 5.30pm. La Ligue contre le cancer, who organise the event, have kindly offered us a free stand. Do pop along and pick up some summer reading.
Wednesday 15th May – Chantal Joubert (the Musical Director of the choir at Eus) will be joining us at Lizzie's Kitchen in Ille sur Têt between 10am and 12 noon. She will be talking to us about therapy through music. As Chantal has limited English, she will be speaking mainly in French with our members providing a fuler explanaton if need be. Coffee and cake will also be available in Lizzie's welcoming surroundings.
Monday 20th May – Come to the Café des Artistes at Laroque des Albères any time between 10.30am and 12 noon where, with thanks to Mel and Fergal, we will be holding our monthly Book Exchange. If you buy a drink you can chose two free books! What more invitation do you need!
Please pass this on to anyone you know who may be interested in any of these events and for further information please contact me by e-mail on pennycsf66@gmail.com or by phone on 0468 388 128.
And check out our website at csf-suddefrance.webs.com for all our future events.
Best wishes
Penny