Thursday 18th November 2021
DEGUSTATION DU MUSCAT DE NOEL

The third Thursday of November sees the launch of this year's Muscat de Noël, with events in local caves and wine domaines around the region. To get you into that Christmas spirit, many cavistes around the region invite you to a tasting of the Christmas Muscat .
If you around the Céret area, why not pop into Terrassous, near the Pont du Diable in Céret, from 18h30 on 18th November and start with a pre-Christmas taster.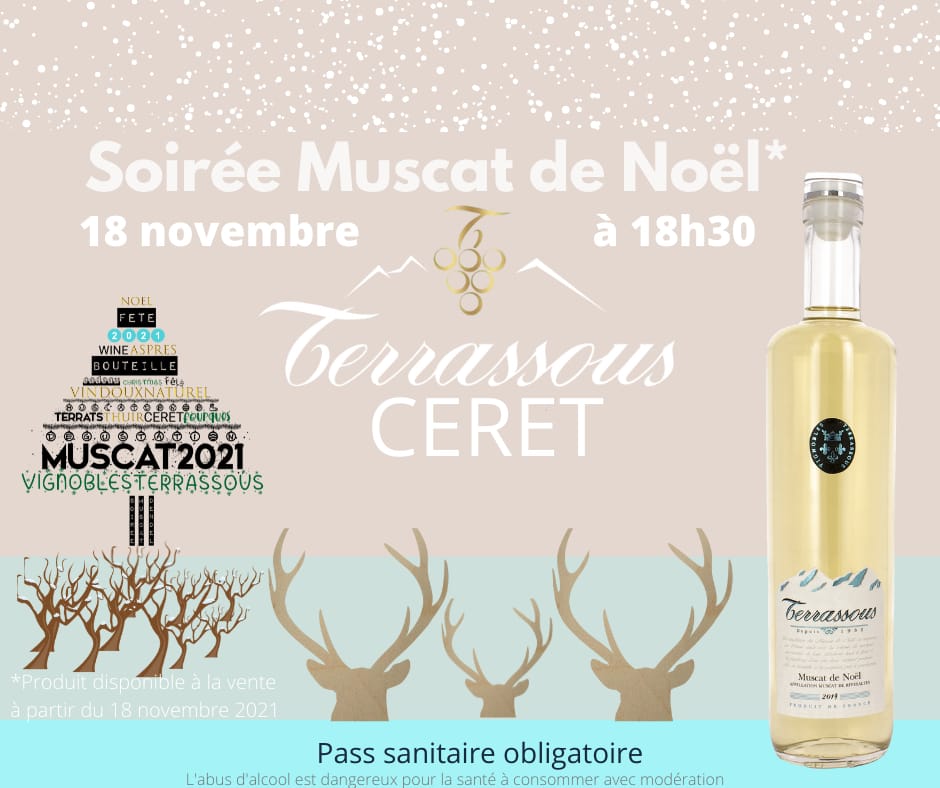 In the fourteenth century, the first Muscat of the year was traditionally served at the table of the Royal Court in Barcelona, during Nativity celebrations.
Over the centuries, only the growers and their families continued to enjoy their first year of Muscat, on this occasion.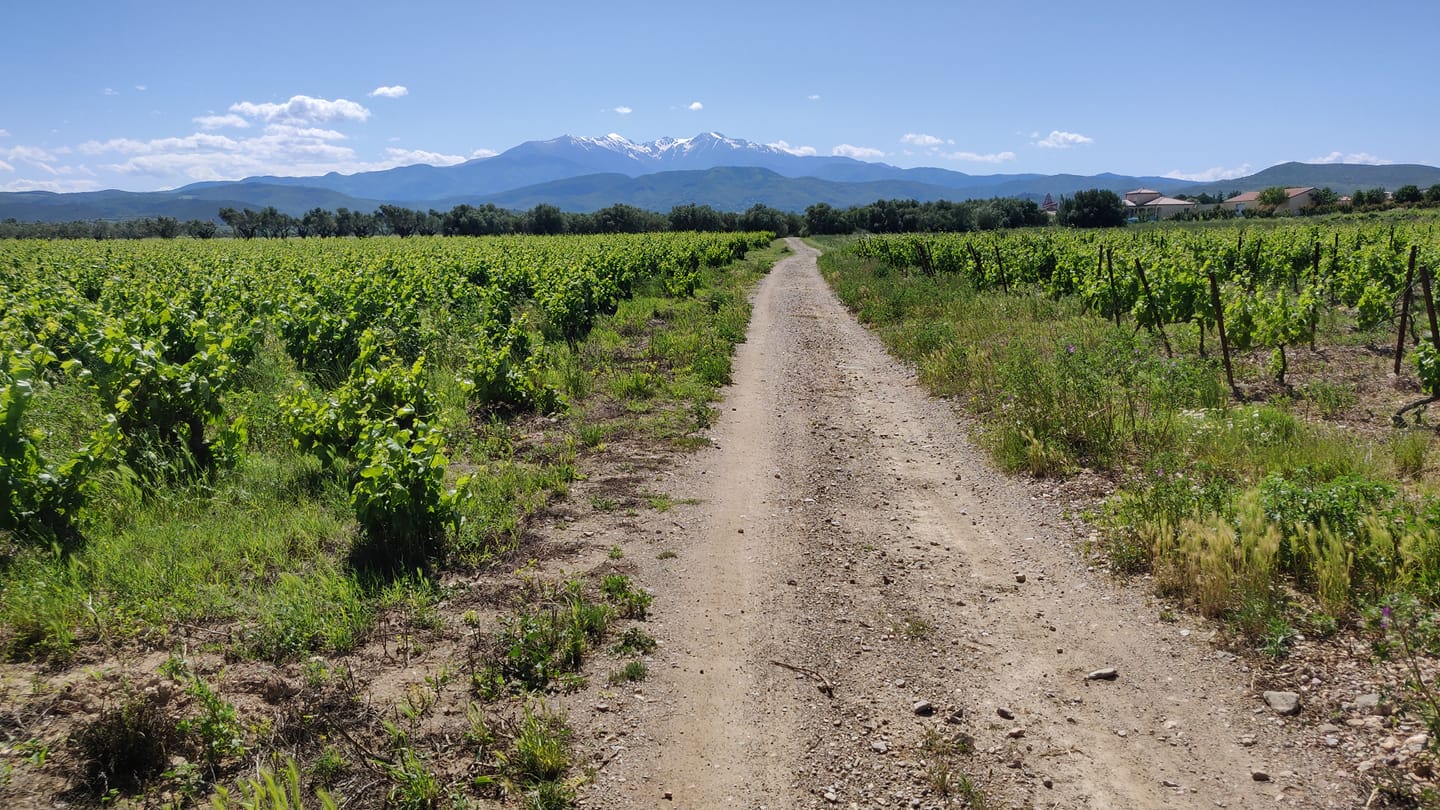 In 1997, a handful of passionate winemakers, proud of the quality of their first Muscat, decided it was time to show it to as many people as possible, and revive the tradition, and "Muscat de Noêl" was born.
Used only for A.O.C. Muscat de Rivesaltes until 2005, the name was opened to all Muscats VDN (Vins Doux Naturels or Fortified wines) in the Languedoc-Roussillon in 2006.
Usually enjoyed during the first days of December, Muscat de Noël is the wine from the same year. A good one should be very pale in colour with the freshness and the flavour of newly picked grapes, citrus, tropical fruit, white peach, lychee, orange blossom and fresh mint.
It is known to go particularly well with foie gras, white meats, fish and should be drunk at a temperature of 8° to 10° for the best flavour.
No Christmas table or fete is complete without a bottle of this delicious nectar from the Gods. Check out the Muscat de Noël website for up to date information.