Virelangue (tongue twister)
Repeat quickly 3 times
C'est sûr que son chat sait chasser!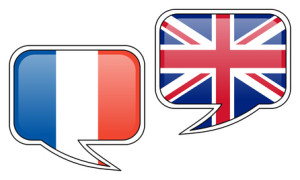 1. D pour Danger!
Match up the words, all beginning with D, with their definitions.
(Why not try to work them out first just from the definitions?)
1 dresser
2 désaltérer
3 douanier
4 doigt
5 disponible
6 doubler
7 dévaliser
8 dossard
9 dépaysé
10 dorénavant
a passer devant une autre voiture
b un numéro fixé sur le dos
c à partir de maintenant
d contraire de baisser
e désorienté
f libre
g tout voler
h au bout de la main
i calmer la soif
j qui contrôle la frontière
Language Tips
Marcher – to walk (getting from A to B)
Se promener – to walk (for leisure)
Mobile or portable?
Both are used to mean cell phone but 'portable' refers to a laptop too.
Egalité des sexes
Nouveau concept créé par les hommes pour ne plus payer le restaurant.
(créé – created)
Blague Bête
Deux bonbons qui marchent en ville sont arretés par les gendarmes.
"Papiers s'il vous plait".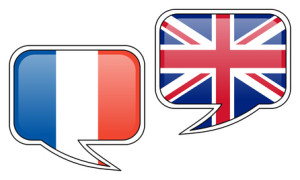 2. Scraping the Bottom
You would be amazed how many French expressions use the word 'cul' (arse). Can you match some of them up with their English equivalents? Some of them are rather vulgar, so look away if you're a bit sensitive! 🙂
1 Cul sec!
2 Cul-cul
3 Il a du cul
4 Il pète plus haut que son cul
5 C'est un faux cul
6 Parle à mon cul, ma tête est malade!
7 Ça coûte la peau du cul
8 Il en a plein le cul
9 Mon cul!
10 Il a le cul entre deux chaises
a He's fed up
b Talk to a wall
c He thinks a lot of himself
d Don't believe you
e He's caught in the middle
f He's lucky
g Down in one !
h He's two faced
i It costs an arm and a leg
j Silly
What am I ?
Mon premier brûle.
Mon deuxième ne dit pas la vérité.
Mon troisième est une couleur.
Mon tout est un bel oiseau ou un hôtel à Canet
ANSWER AT BOTTOM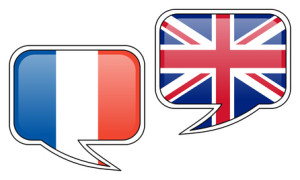 3. Match up the idioms
1. Quelle mouche t'a piqué?
2. C'est riquiqui
3. Tant mieux
4. Vous racontez n'importe quoi
5. Pile ou face?
6. Va te faire cuire un oeuf!
7. Chacun son truc
8. Ce n'est pas donné
9. je suis aux anges
10. J'ai craqué
a. I am over the moon
b. Each to his own
c. It's teeny weeny!
d. You're talking rubbish
e. It's hardly cheap!
f. What's up with you?
g. I couldn't resist!
h. Heads or tales?
i. Get lost! Leave me alone!
j. Great (All the better)
Blague bête
Un chameau rencontre un dromadaire.
Ca va ?
Oui, je bosse et toi ?
Ca va, je bosse, je bosse…
(bosser – to work une bosse – hump/bump)
Language tip
Have you noticed that, whilst most adjectives come AFTER the noun they are describing (un livre intéressant), there is a small group which come BEFORE the noun (la petite fille)
These tend to be adjectives describing
-Beauty
– Age
– Good and bad
– Size
Here are some of the most common.
joli – pretty, beau – handsome, jeune – young, vieux – old, nouvelle – new, bon – good, mauvais – bad, petit – small, grand – big, gentil – kind, long – long, gros – fat eg une mauvaise idée, un gros garçon
French often uses an adjective alone to describe people. The masculine or feminine says it all.
Un Français/une Française – a French man/French lady
Un vieux/une vieille – an old man/old lady
Un jeune/une jeune – a young boy/girl
Un gros/une grosse – a portly man/woman
Useful expression
Avoir la frite
to feel great
Useful expression
Tu connais la musique
You know the drill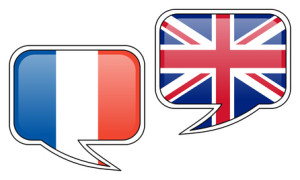 4. Use the vocab below to fill in the blanks of this fun little text
Un automobiliste 1 en panne sur une route de campagne. Il sort 2 sa voiture pour 3 le capot et commence 4 chercher la panne. Une vache arrive et 5 dit: "Je 6 que c'est les bougies!" L'automobiliste, 7, court 8 le fermier. "Votre vache 9 de parler et elle m'a dit que la panne vient des bougies!"
"Ne l'écoutez pas" répond le fermier . "Elle ne connait 10 aux voitures."
(panne – breakdown bougie – spark plug)
a vient – b trouver – c de – d à – e lui – f rien – g parie – h tombe – i ouvrir – j choqué
Language Tip
To Spend….
….Money – dépenser (and sometimes energy)
….Time – passer du temps
J'ai passé le weekend à Barcelone et j'ai dépensé beaucoup d'argent !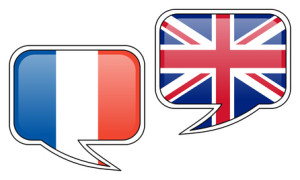 ANSWERS
1 1d 2i 3j 4h 5f 6a 7g 8b 9e 10c
2 1g 2j 3f 4c 5h 6b 7i 8a 9d 10e
3 1f 2c 3j 4d 5h 6i 7b 8e 9a 10g
4 1h 2c 3i 4d 5e 6g 7j 8b 9a 10f
WHAT AM I?
Flamand rose (flamme-ment-rose)