Virelangue (tongue twister)
Trois petites truites crues
(Three small uncooked trout)
Vary your language!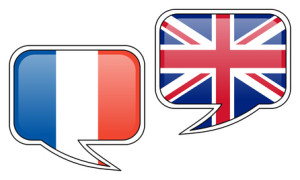 Don't just say something is 'très bien' Say it is…..
Cool
Super
Extra
Exceptionnel
Extraordinaire
Formidable
Génial
Nickel (slang)
Remarquable
Sensationnel
Language Tip


Attention! 'Bon matin' cannot be used for "good morning."
1 Match up these common French acronyms and abbreviations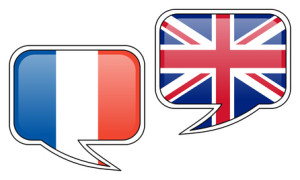 1. ASSEDIC
2. RIB
3. TVA
4. SDF
5. OGM
6. SMIC
7. P-V
8. SPA
9. TTC
10. SAMU
A genetically modified food
B emergency medical service
C minimum wage
D Parking ticket or fine
E VAT
F bank account details
G unemployment payment agency
H homeless
I RSPCA
J tax included
….and here's a little cheater to help you out!
ASSociation pour l'Emploi Dans l'Industrie et le Commerce
Relevé d'Identité Bancaire
Taxe à la Valeur Ajoutée
Sans Domicile Fixe
Organisme Génétiquement Modifié
Salaire Minimum Interprofessionnel de Croissance
Procès-Verbal
Société Protectrice des Animaux
Toutes Taxes Comprises
Secours d'Aide Médicale d'Urgence
Blague bête
Comment appelle-t-on un squelette qui parle sans arrêt ?
Réponse: un haut-parleur (os-parleur) !!


(squelette – skeleton haut-parleur – loud speaker)
2 Choose the correct definition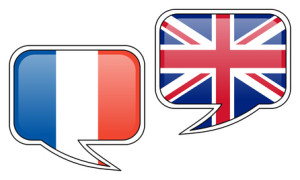 1 Point d'interrogation:
a police interrogation office
b question mark
c information center
2 Fauteuil:
a armchair
b error
c wheelchair
3 Préservatif
a supplement
b complete
c condom
4 Limace:
a lime
b lemon
c slug
5 Pile
a battery
b mound
c painful lump
3 Remplissez les blancs avec les mots ci-dessous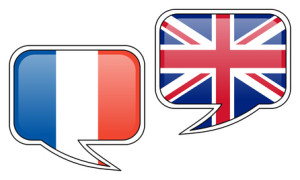 Un automobiliste 1 en panne sur une route de campagne. Il sort 2 sa voiture pour 3 le capot et commence 4 chercher la panne. Une vache arrive et 5 dit
'Je 6 que c'est les bougies!' L'automobiliste, 7, court 8 le fermier.
'Votre vache 9 de parler et elle m'a dit que la panne vient des bougies!'
'Ne l'écoutez' pas répond le fermier 'Elle ne connaît 10 aux voitures.'
(bougie – spark plug)
a vient b trouver c de d à e lui f rien g parie h tombe i ouvrir j choqué
4 Trouvez le chiffre qui manque (find the missing number)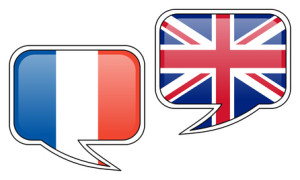 1 À — pas d'ici – a stone's throw from here
2 Tous les — jours – once a week
3 Voir — chandelles – To see stars
4 Merci —— fois – Thanks a million
5 Recommencer de —-Start from scratch
Useful grammar construction
Venir de + infinitive – to have just done something
je viens de manger – I have just eaten
Il vient d'arriver – he has just arrived
5 Match up these idiomatic sayings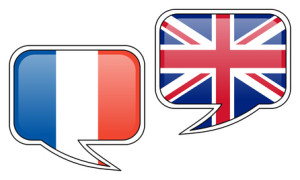 1 bien sûr que non
2 Je m'en mords les doigts
3 tirer (quelquechose) au sort
4 J'ai d'autres chats à fouetter
5 C'est tombé du ciel
6 quoi qu'il arrive
7 C'est bête à pleurer
8 J'ai un compte à régler !
9 Impossible n'est pas français
10 J'ai du pain sur la planche
a I have a lot on my plate
b to draw lots (for something)
c I could kick myself
d There is no such word as 'can't'
e I have other fish to fry
f It's a godsend
g of course not
h whatever happens
I I've got a score to settle
J It is too stupid for words
Say……….Youpi (for yippee

!)
---
Answers….
1 1g 2f 3e 4h 5a 6c 7d 8i 9j 10b
2. 1b 2a 3c 4c 5a
3 1h 2c 3i 4d 5e 6g 7j 8b 9a 10f
4 1 deux 2 quinze 3 trente-six 4 mille 5 zéro
5 1g 2c 3b 4e 5f 6h 7j 8i 9d 10a