NOT SURE WHAT TO DO WITH THE KIDS?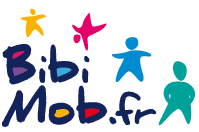 Even the beach gets boring sometimes. And when it does, take a butchers at a new website for families with children, which gives a detailed events programme and loads of ideas of where to go, what to do with the little monsters!!
BibiMob was created by Muriel and Laurence to cater for family fun (as well as addressing problems that families may encounter from day to day, education, handicap, pregnancy….).
Muriel speaks excellent English and will be happy to help out if there is something you can't quite grasp.