Salon de la Rando, Banyuls sur Mer
---
15th October 2016

-

16th October 2016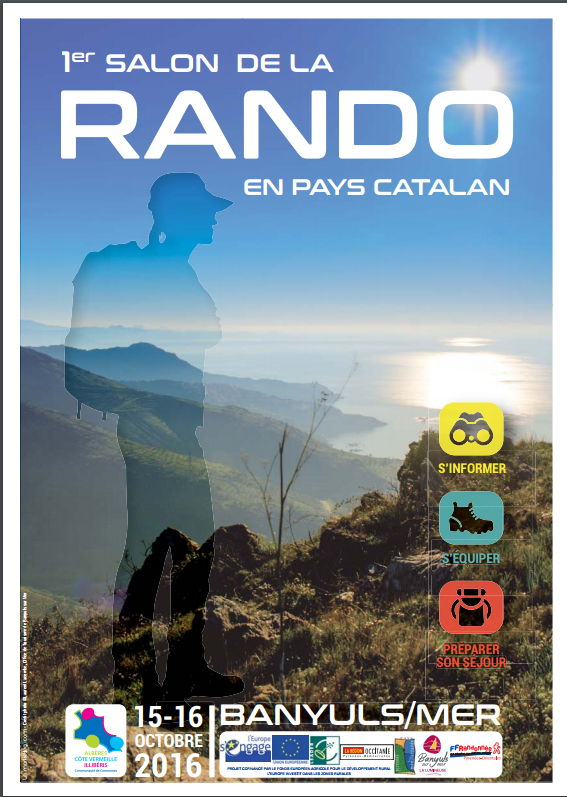 15th & 16th October
Salon de la Rando : Hiking Forum
As the last of the tourists head home and the temperatures drop away, Winter is the perfect time to get out and explore the wild beauty of our region.
Whether you're taking an invigorating walk along the coastline or exploring the hidden gems of the Pyrenees, la randonnée (hiking) is a hugely rewarding activity, and there are trails and paths to suit all abilities.
Leisurely strolls, day hikes, multi-day hikes, Nordic walking (walking with poles), hiking holidays and treks; the forum will be fount of expert information on all things rando. 
Between 10am and 7pm each day, you can meet with guides, equipment specialists, clothing retailers, hiking clubs and associations and nature lovers, everything you need to prepare your next adventure!
The forum will be hosted at various locations across Banyuls sur Mer : an exhibition on hiking in the region will be held at he Mairie, whilst les Salles Novelty and Bartissol will house the stands ad stalls of exhibitors.
There will also be guided walks around the area, hosted by local clubs and allowing you to discover more about the Littoral, viticulture and the exquisite local flora and fauna.
Entry: 5€.
Find out more by visiting their Facebook page.