February 2012
AIRPORT NEWS

WITH JOHN FAIRCLOUGH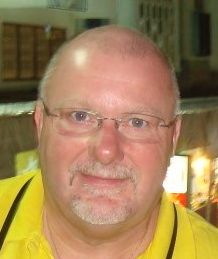 Since my last report in the Winter edition of P-O Life on the availability of direct air links between the PO and nearby to the UK and Ireland, there have been a number of positive initiatives, some which have borne fruit, others which have not. The various airlines and airports have now published their timetables for Summer 2012 (ie the period from March 25th onwards).

At PERPIGNAN, it's a mixed bag. The Ryanair flights to Stansted have returned, but FlyBe have reduced their service to Southampton , although they have reintroduced one to Birmingham. As yet ,no-one has filled the void created by BMIBaby's decision to abandon Manchester. Aer Lingus have clearly decided to try at least another year for their Dublin route.

Ryanair seem to have made their peace with the authorities at GIRONA, so the outlook there looks a lot more rosy, with some old favourite British destinations back, though it has to be said that it is still nothing like the heyday of 3 years ago.

Services out of CARCASSONNE would appear to be at similar levels to last summer, though no other airline seems prepared to give Ryanair a run for their money there.
BEZIERS has seen a moderate increase in routes, with Ryanair's Manchester connection , and FlyBe's link with Southampton the highlights.
MONTPELLIER continues to offer a small selection of UK destinations in the summer.
However, as with the winter, anyone looking for the widest choice of UK/ Ire connections will have to go to BARCELONA. Ryanair have expanded their number of routes there to 6 . EasyJet have added Southend to their offerings, and special mention should be made of a newcomer, Spanish low-cost carrier, Vueling, who have commenced routes to Edinburgh, Southampton and Cardiff. See Table.

As ever, this is correct at the time of writing (early Feb 2012), and if there have been any significant changes before the summer edition, I will do my best to alert you.
PERPIGNAN

| | |
| --- | --- |
| Stansted | 5x pw Ryanair |
| Birmingham | 1x pw FlyBe |
| Southampton | 1x pw FlyBe |
| Dublin | 2x pw Aer Lingus |


GIRONA (all Ryanair)
| | |
| --- | --- |
| Birmingham… 4x pw | 4x pw |
| Bournemouth | 5x pw |
| Bristol | 7x pw |
| Cork | 2x pw |
| Doncaster | 2x pw |
| Dublin | 4x pw |
| Knock | 3x pw |
| Luton | 7x pw |
| Stansted | 7x pw |
| Manchester | 7x pw |
| Newcastle | 3x pw |

CARCASSONNE (all Ryanair)

| | |
| --- | --- |
| Dublin | 3x pw |
| Nott/East Mids | 3x pw |
| Glas Prestwick | 2x pw |
| Liverpool | 3x pw |
| Stansted | 7x pw |
| Bournemouth | 2x pw |
BEZIERS

| | |
| --- | --- |
| Bristol | 4x pw Ryanair |
| Luton | 4x pw Ryanair |
| Manchester | 2x pw Ryanair |
| Southampton | 3x pw FlyBe |

MONTPELLIER

| | |
| --- | --- |
| Gatwick. | 7x pw EasyJet |
| Luton | 2x pw EasyJet |
| Leeds Bradford | 2x pw Ryanair |
| Birmingham | 2x pw Ryanair |
BARCELONA

Dublin
7x pw Ryanair
7x pw Aer Lingus
Nott/E Mids
7x pw Ryanair
Edinburgh
4x pw Ryanair
7x pw Vueling
Glas Prestwick
7x pw Ryanair
Leeds Bradford
3x pw Ryanair
5x pw Jet 2
Stansted
14x pw Ryanair
7x pw EasyJet
Belfast
4x pw EasyJet
4x pw Aer Lingus
Bristol
4x pw EasyJet
Liverpool
12x pw EasyJet
Heathrow
56x pw BA/Iberia
Gatwick
40x pw EasyJet
7x pw Monarch
Luton
14x pw EasyJet
Southend
7x pw EasyJet
Newcastle
5x pw EasyJet
Glasgow
3x pw Jet 2
Manchester
5x pw Jet2
6x pw Monarch
Cork
3x pw Aer Lingus
Southampton
7x pw Vueling
Cardiff
3x pw Vueling