Cultural artefacts have long been targeted by armies as a demonstration of their superiority, dominance and power. The Spanish Civil War and WW2 were no different. Collectors and curators were therefore anxious to protect their cultural heritage.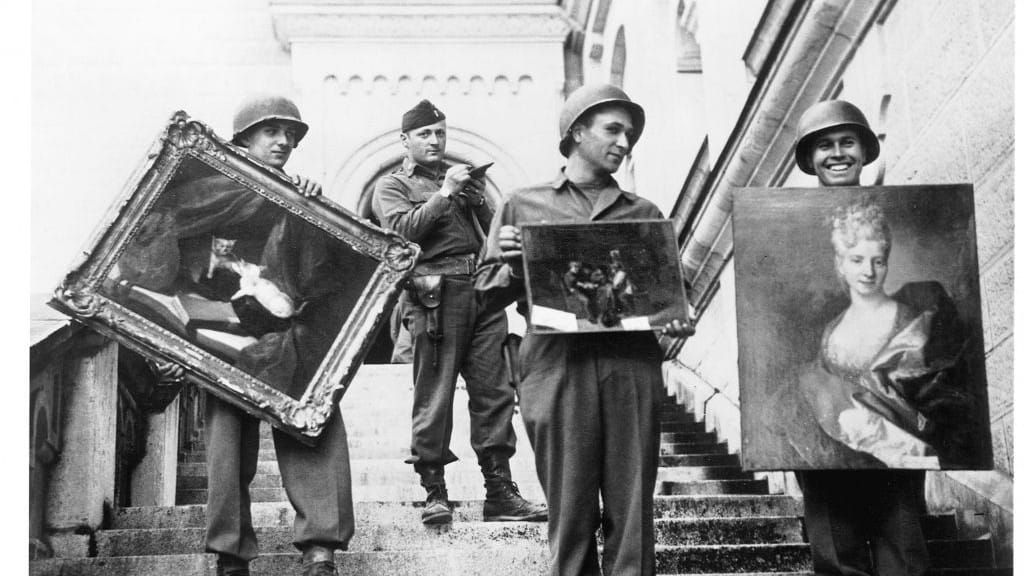 When vast waves of refugees flooded across the French Spanish border in both directions, fleeing Franco on one side and the Nazi occupation on the other, many important pieces of art from both France and Spain were also being moved.
In Figuerès, an agreement was established allowing Spanish artwork to pass over the border.
Tens of millions of cultural artefacts were removed from palaces, museums, churches, libraries and private collections across Spain.
These priceless works were placed in lorries which then joined the snaking lines of Spanish refugees, all making the perilous route towards safety.
Many paintings, sculptures, books and tapestries passed via the mines of La Vajol above Maureillas Las Illas or the Château d'Aubiry in Céret before continuing their journey, en route for Geneva.
Art historian Rose Valland studied art history in Paris and graduated in 1931 with a special diploma from the École du Louvre. She went on to become overseer of the Jeu de Paume Museum in Paris during the German occupation.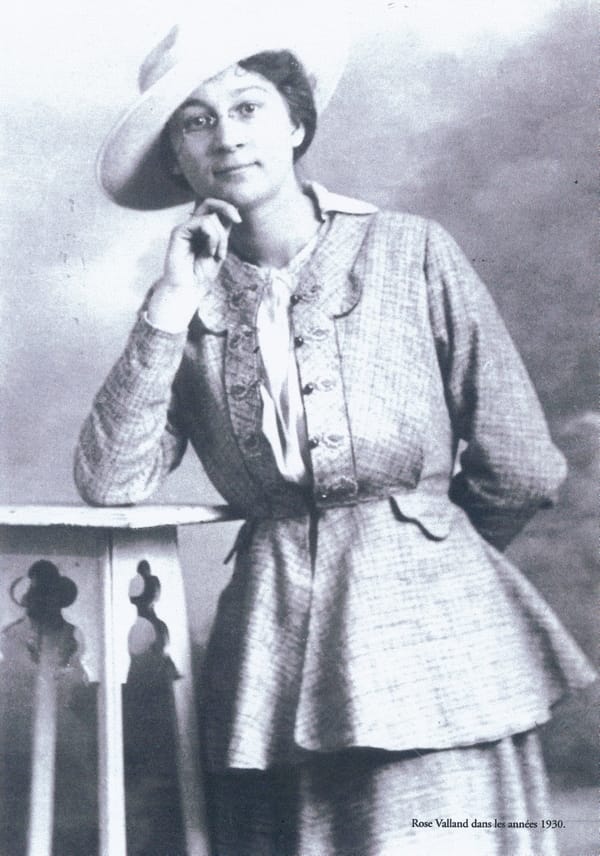 Between 1940 and 1944, the Nazis systematically looted the artworks from National and private art collections throughout France. The Jeu de Paume Museum became their central storage and sorting depot. From there, the plunder was sent by train for distribution to various persons and places in Germany.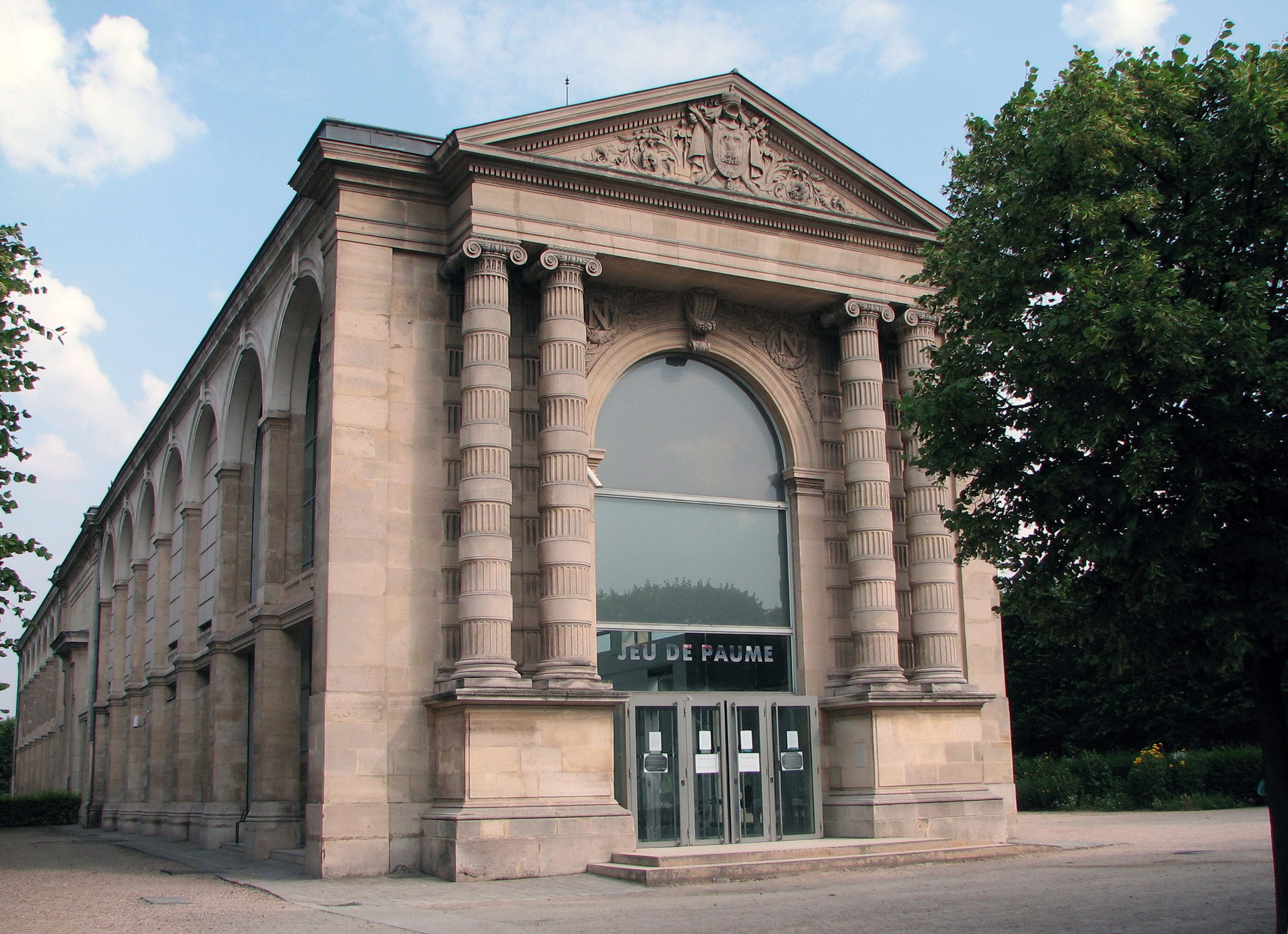 Rose Valland didn't tell the Germans that she understood enough of their language to eavesdrop on their conversations. At risk to her life, she secretly kept meticulous notes on the destinations of train car shipments filled with looted art, recording as many details as she could of the 20,000 pieces of art brought to the Jeu de Paume Museum, and regularly informed Jacques Jaujard, the Director of the Musėes Nationaux, about the status of Nazi art looting.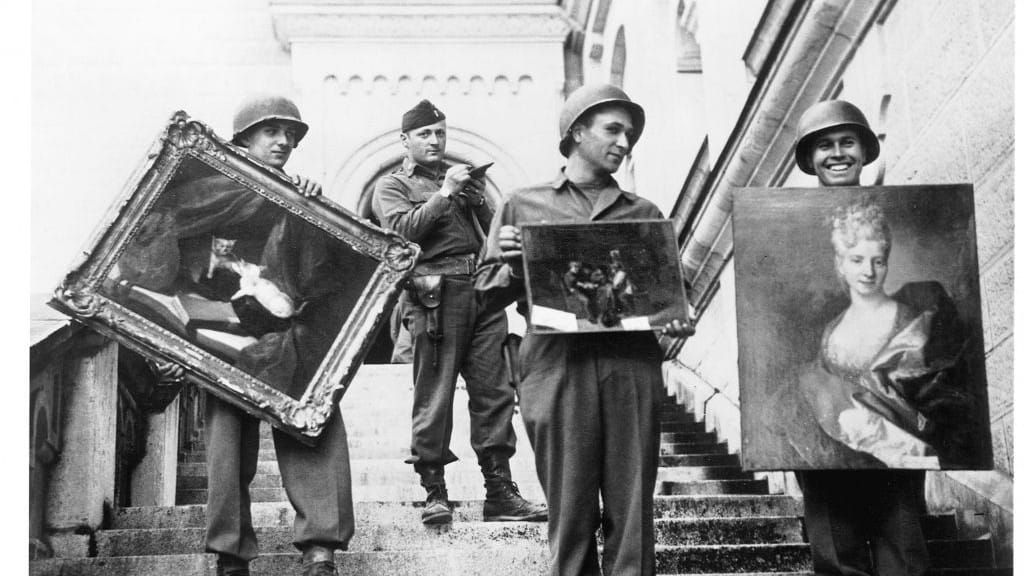 She also informed the French Resistance of rail shipments of art so that they would not mistakenly blow up the trains loaded with France's priceless treasures.
She was present in 1941 when Reichsmarschall Hermann Göring came personally to choose some of the stolen paintings for his own private collection.
Just before the Liberation of Paris, on 1 August 1944, Valland informed the French Resistance that the Germans were about to ship out a full train of stolen artwork. They prevented the train from leaving Paris and the works were saved.
---
After the war, Rose worked for the 'Commission de Récupération Artistique' tracking down the stolen art. She was wary. Collaboration had been wide spread, and trust in those early post war years did not come easily. Eventually, her detailed records served as a treasure map for seeking out and returning objects to the families of their rightful owners, many of whom had perished in the camps.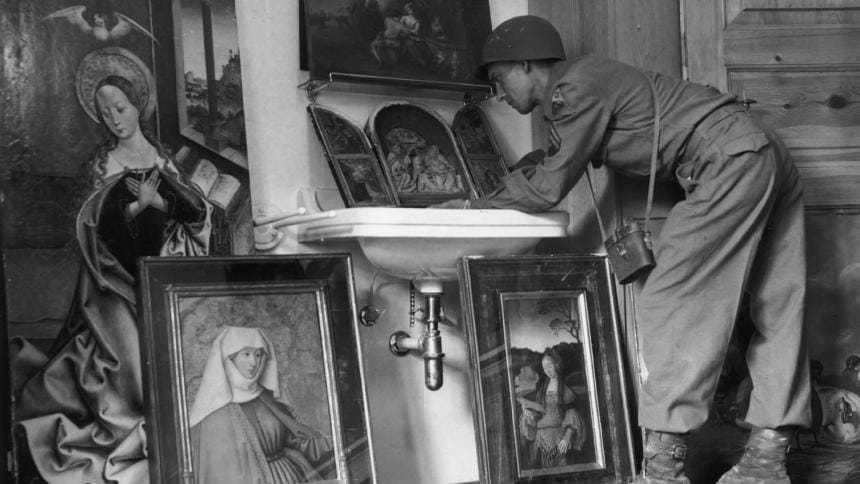 Her character has inspired several books and films including John Frankenheimer's film 'The Train', starring Burt Lancaster, the 2014 novel 'Portrait of a Woman in White' by Susan Winkler, 'Pictures at an Exhibition' by Sara Houghteling, 'The Monuments Men' by Robert M. Edsel……
For her heroic war efforts, Rose Valland received the Legion of Honour, amongst many other awards.
She died in 1980, a French heroine of the art world.