Friday 13th July 2012 at 21h45
Roméo et Juliette
Chorégraphy by Jean-Christophe Maillot
Danced by the ballets de Monte-Carlo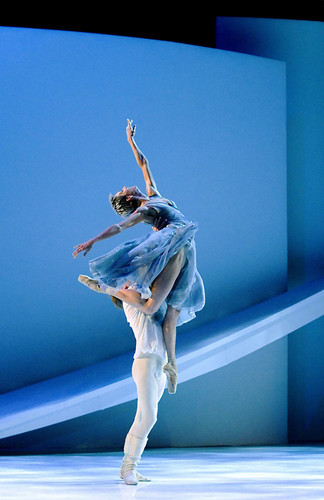 As part of the Estivales de Perpignan, the Monte Carlo Ballet will present Romeo and Juliet on the atmospheric open air stage of the Campo Santo in Perpignan centre, the site of one of only two cloister cemeteries in France.

This famous dance company from the Principality of Monaco will be performing Shakespeare's tragedy set to music by Sergei Prokofiev and choreographed by French Jean-Christophe Maillot.
Rather than focusing on the themes of political-social opposition between the two feuding clans, this Romeo and Juliet highlights the dualities and ambiguities of adolescence. Torn between contradictory impulses, between tenderness and violence, fear and pride, the lovers are caught in the throes of a tragedy that exemplifies their youth and the extreme emotions and internal conflicts that characterize that time of life. Modern and classical at the same time.
Choreographer Jean-Christophe Maillot explains that he presents a "purified" version of the original, bereft of all false sentiment or romanticism. There is no poison, there are no swords, the decor with luminous white panels is resolutely modern and abstract, and all but a hint of the Renaissance is banished from the stage, . to make it relevant to today
SEE WEBSITE FOR MORE INFO/RESERVATION