Cafeclat Autumn 2012
Writers on writing at the Templiers, 18h30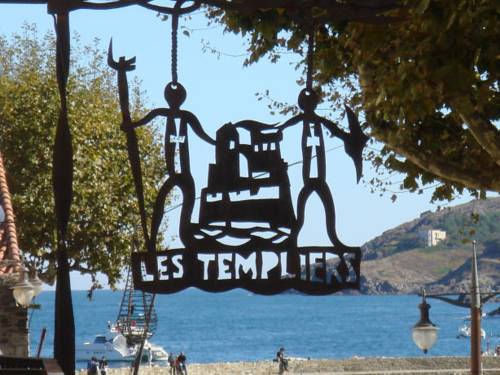 28 September – Helene Legrais – Les Ailes de la Tramontane
Helene Legrais's love for the language, culture and people of her native Catalonia infuses all she writes. In her latest novel a young boy's destiny is changed when he crosses paths with the test pilots of the Aeropostale in Saint Laurent de le Salanque in the 1920s. Calmann-Lévy.
In French.
26 October – Bruno Giner – Le crin et le fusain
The grandson of the artist Bambino Giner Garcia tells the story of his grandfather's encounter with Pablo Casals, both refugees from Franco's Spain. At the first Prades festival in 1950, the painter created 150 portraits of Pablo Casals and members of his orchestra. Istesso Tempo.
In French.
14 December – Jim Kennedy – The Man Who Wrote the Teddy Bear's Picnic
Jim Kennedy remembers his father, the prolific lyricist Jimmy Kennedy, in a biography. The book is also a history of the music business in the course of the 20th century. AuthorHouse.
In English.
Caféclat Automne 2012
écrivains sur l'écriture aux Templiers, 18h30
28 Septembre – Helene Legrais – Les Ailes de la Tramontane
L'amour pour la langue, la culture et les gens de sa Catalogne natale imprègne tout ce qu'écrit Helene Legrais. Dans son dernier roman le destin d'un jeune garçon est changé quand il se croise les pilotes d'essai de l'Aéropostale à Saint Laurent de la Salanque dans les années 1920. Calmann-Lévy.
En français.

26 Octobre – Bruno Giner – Le crin et le fusain
Le petit-fils du peintre Balbino Giner Garcia raconte la rencontre entre son grand-père et Pablo Casals, deux refugiés de l'Espagne de Franco. A l'occasion du premier festival de Prades en 1950, le grand-père de l'auteur a réalisé environ 150 portraits de Pablo Casals et de divers membres de l'orchestre. Istesso Tempo.
En français.
14 Decembre – Jim Kennedy– The Man Who Wrote the Teddy Bears' Picnic
Jim Kennedy se souvient de son père, le prolifique parolier Jimmy Kennedy, dans une biographie. Le livre est aussi une histoire de l'industrie musicale au cours du 20e siècle. AuthorHouse.
En Anglais.